New & Feature
Citizen Eco-Drive: What You Need To Know?
Oct 06, 2019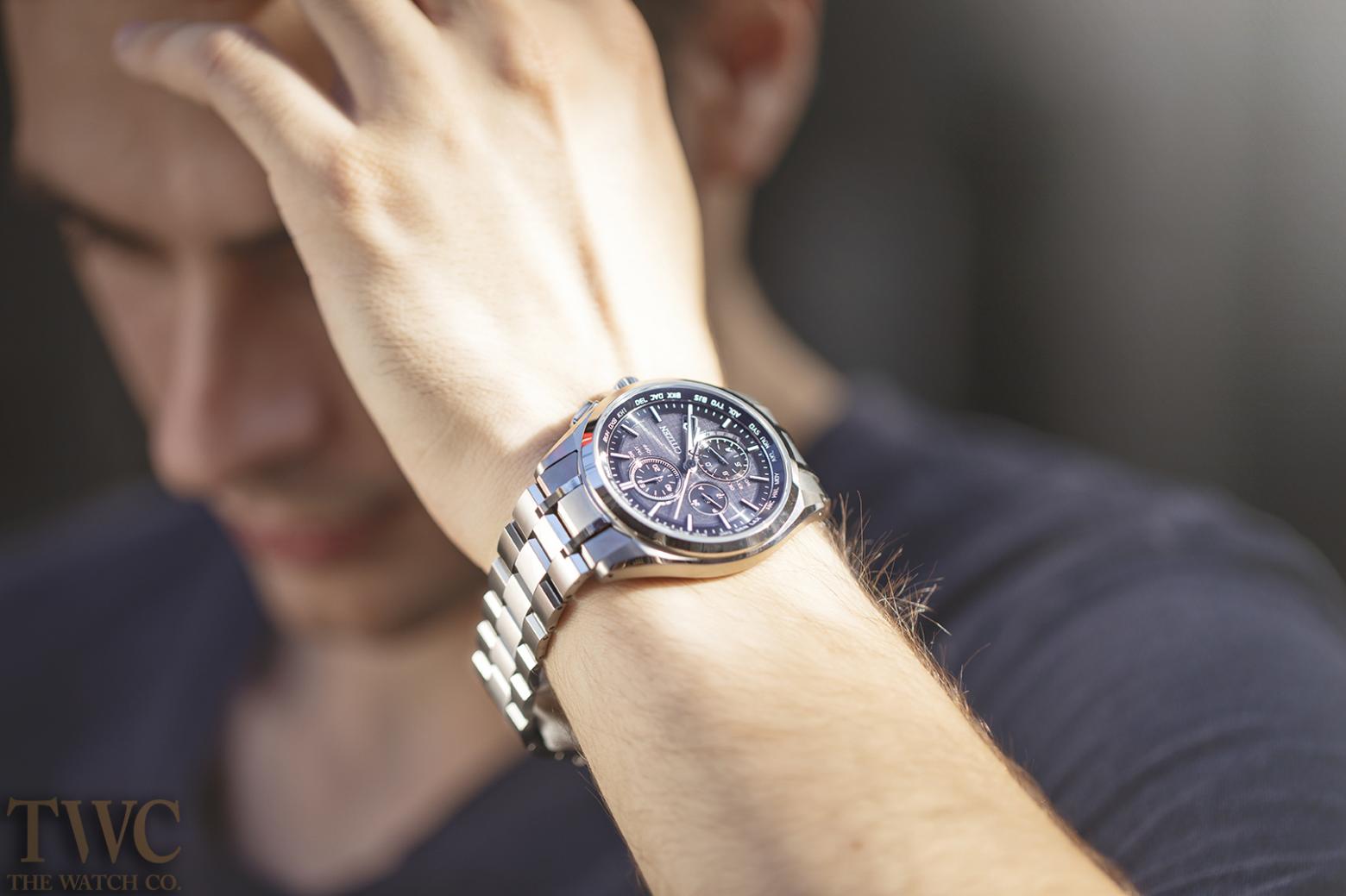 If you're a watch-loving environmentalist, then you would agree that the creation of the Citizen Eco-Drive technology is one of the best things that ever happened to the watchmaking industry.
Created in 1976 by Citizen, a Japanese electronics company well known for their solar watches, the Eco-Drive is the world's first light-powered quartz mechanism. This movement runs entirely using any light source, whether artificial or natural, without the need for battery replacement. Ever.

A Little Bit About Citizen
In 1918, Japanese jeweller Kamekichi Yakamazi founded the Shokosha Watch Research Institute and started producing pocket watches. In 1924, they sold their first commercial pocket watch under the label Citizen.
The eruption of World War II brought a stop to the company's watch production. When the war ended, however, Citizen was back in business. This time, it was more aggressive and innovation-driven, with the sights of expanding overseas. The rest, as they say, is history. More than 100 years later, Citizen continues to produce cutting-edge and innovative lines of watches that enchant watch connoisseurs the world over.
Citizen didn't stop at mastering the quartz movement in the 1970s. The brand started experimenting with solar-powered movements. And in 1976, the now-iconic Eco-Drive technology was introduced, to the delight of the environmentalists. Just imagine the great help it gave to the environment when people started using light-powered watches that don't need battery replacements.

The Workings of a Citizen Eco-Drive Movement
Making the Eco-Drive concept possible was the Eco-Drive calibre 7878 movement, the first light-powered movement wherein solar cells can be mounted under the dial, and not above it. A solar cell refers to an electrical device that converts light energy into electricity.
This innovation was made possible because of the introduction of a much-thinner film amorphous silicon or the absorbing film layer for solar cells. Before the Eco-Drive calibre 7878, Citizen was producing solar watches with solar cells mounted directly on the dial, making the watches look bulky. With the invention of the Eco-Drive calibre 7878, Citizen was able to start manufacturing watches with more innovative and cutting-edge designs, including the Eco-Drive Slim introduced in 1996.
Eventually, the movements evolved to include a broad range of design features, including complex analogue and digital-analogue movements, as well as complications such as the chronograph.

Materials and Craftsmanship
Despite Citizen's competitive prices, the brand always uses top-notch materials in its watches. Each Eco-Drive watch features a stainless steel case and a scratch-resistant crystal. Design-wise, the Citizen Eco-Drive watches offer various options for different styles, lifestyles, and design preferences.
From dress watches to aviation, diving, and field timepieces, the Citizen Eco-Drive series has everything you need and desire in a watch. Needless to say, every watch with the Eco-Drive movement is sturdy, stylish, and environmentally friendly.
Here are three of our favourite Eco-Drive watches:

Citizen Eco-Drive Promaster Satellite Wave GPS
When it comes to watches with GPS capabilities, the Citizen Eco-Drive Promaster Satellite Wave GPS is a pro.
The 44mm black IP stainless steel case houses a power-packed mechanism that makes this watch a useful tool, not just an accessory. The dark blue dial displays an analogue face complemented by various practical functionalities, including the GPS, satellite timekeeping system, world time for 20 different cities, light level indicator, and luminous hands and hour markers. Charging indicators are also visible on the dial, letting you know when you are under or overcharging your watch. A date aperture blends in at 3 o'clock.
Running on the calibre F150 Eco-Drive movement, this watch is a sleek piece that will last you many weekends of adventure.

Citizen Eco-Drive Attesa Chronograph
Powered by the Eco-Drive calibre E620 movement, this 41mm Citizen Eco-Drive Attesa Chronograph watch is a crowd-pleaser. Not only is the style versatile, but it is also packed with functionalities you could ever need in a watch. With its silver titanium case and bracelet, the watch's monochromatic look goes well with nearly every outfit.
The black dial features sub-dials for chronograph functions with 1.5 seconds to 60 minutes counters. The 24 hours indicator is also present. There are also indicators for charge warning as well as power saving. In addition, a date display peeks between 4 and 5 o'clock. The hands and indexes are in grey, allowing them to stand out against the black dial.
This Citizen Attesa Eco-Drive Chronograph is water-resistant at 30 metres.

Citizen Eco-Drive Bluetooth Chronograph
Smart and handsome, this Citizen Eco-Drive Bluetooth watch features a perpetual calendar and chronograph functions with a second time zone. As if those are not enough, this watch also offers Bluetooth 4.0 compatibility. This way you can connect your watch to your phone which in turn alerts you to incoming calls, emails, and messages.
Powered by the Eco-Drive calibre W760, the robust 48mm black watch also packs a fashionable punch. Luminous green hands and markers break the all-black theme of this robust chronograph. The pops of green give the watch a fun, sporty vibe. There is a 1 second up to 60 minutes chronograph function, as well as a perpetual calendar for added edge.
To top it off, this solar-powered chronograph is water-resistant up to 100 metres.
Interested in another Japanese watchmaking expert? Read about Casio and its iconic Oceanus collection here.