New & Feature
12 Coolest James Bond Watches: What You Need To Know
Dec 05, 2019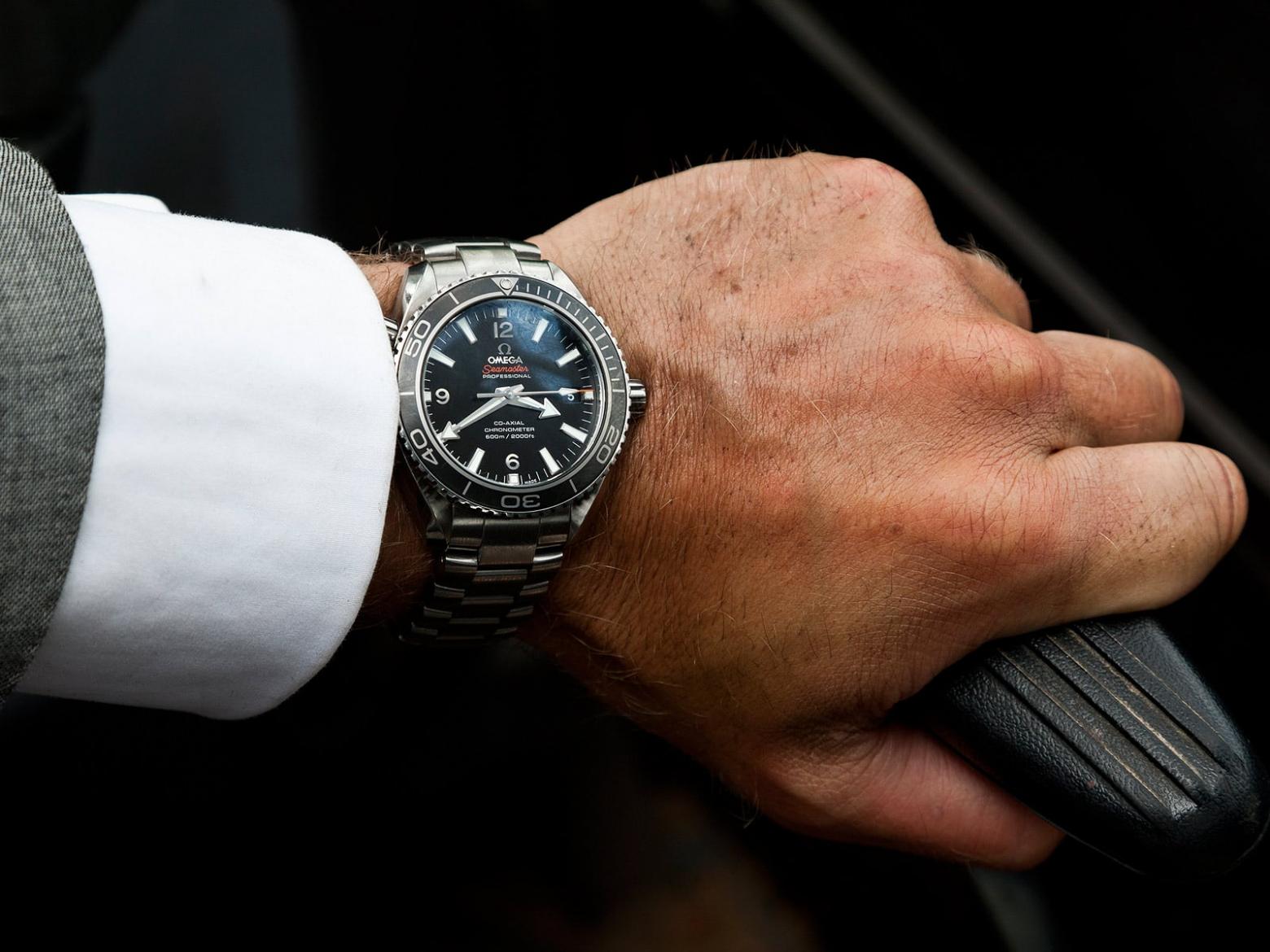 A lot of people swoon over the suave British espionage connoisseur named James Bond. People try to imitate him from his suits to his choice of alcohol. But there is one thing that many people overlook — his collection of high-tech James Bond watches.
There are a lot of things you can thank (or blame) James Bond watches for. One is the boom in people who want to get into horology. The second is the social acceptance of wearing a diver watch with suits or tuxedos. Whether or not you think the last is a sartorial sin, there is no denying that the 007 movies made several watches iconic.
An elite agent deserves the finest gear and that includes his wristwatch. Here is a list of the coolest James Bond watches through the years. We also added some fun facts and history about each watch.

1. Rolex Submariner Ref. 6538
Seen in: Dr. No (1962), From Russia With Love (1963), Goldfinger (1964), Thunderball (1965)
As many people say, nothing beats the original. Indeed, the Omega Seamaster is currently the face of James Bond watches. You can even see a lot of Omega retail stores with Daniel Craig's poster. But if you have read Ian Fleming's books, you will know that he mentioned only one watch brand — Rolex.
The creator of James Bond is a known fan of Rolex. People often saw him sporting a Rolex Explorer. This partiality to the brand was passed on to his brainchild who wore the Rolex Submariner in the first few films.
Among the list of James Bond watches, the Rolex Submariner is considered as the 'OG'. It even cemented itself in history when collectors started referring to it as 'The James'. The Sub was first seen in the debut movie titled Dr. No. The exact model in question was the Rolex Oyster Perpetual Submariner Ref: 6538.
Being the fashion-forward that he is, Bond wore the watch in various straps. For instance, in Dr. No, he gave it a dressier look by wearing it with a leather strap. While in Goldfinger, he opted for a sportier look with a NATO.
There are a lot of rumours about who owns the exact watch that Sean Connery wore in the films. Some fans say that it came from Connery's collection as he is a huge fan of the brand. A few people claim that it belonged to either the director or producer. But one thing is for sure — it now belongs to the auction winner who recently bought it for $60,000.
You might be waiting to hear about the special tricks that this watch can do. I'm sorry to say that it only tells the time. Despite lacking the bells and whistles, the Sub deserves a spot on this list. It is the watch that started a long history of James Bond watches.

2. Breitling Top Time Ref. 2002
Seen in: Thunderball (1965)
Sean Connery surely loved his Rolexes, but that doesn't stop him from acquiring other James Bond watches. In Thunderball, the charming spy wore a Breitling Top Time Ref. 2002. 
This might raise some eyebrows from hardcore fans of the Swiss brand. The watch seen in the film doesn't exactly look like a Breitling Top Time. Yes, it has two subdials, but it looks a lot chunkier than a normal watch.
The thick dial was due to the water-resistant external case. In real life, Valley Tool Company produced the case. They intended it to be bulky to make it look like the Geiger counter feature of the watch.
Speaking of the Geiger counter, it is the special feature that helped the spy succeed in his mission. This gave him the ability to measure radioactivity levels in the environment. In the movies, it was crafted by the Q branch. This made it the first watch to be issued to Bond by the quartermaster.
One fun fact about this watch is its rediscovery. After Thunderball, it was nowhere to be found. As to where it went, your guess is as good as ours. People almost forgot about the watch until it resurfaced in 2013.
For some mysterious reason, it made its way into an English flea market. One lucky chap got it for only around £25. They probably bought it because it looked like one of those James Bond watches. Perhaps they thought it would be a cool prop for a costume. But little did they know that it was the real thing!
The owner then resold the iconic watch at an auction for £100,000! That's one big profit! The ones who sold it in the flea market must be kicking themselves now.

3. Rolex GMT Master
Seen in: Casino Royale (1967)
No, this isn't the one starring Daniel Craig. Back in the '60s, we had another Casino Royale which was loosely based on the first Bond novel. Although it's not a fan favourite, this movie contained one of the most sought-after Rolex watches.
There was one scene in the movie where Bond was contacted through the watch. It didn't show the whole face of the dial as it acted as a monitor. However, Rolex fans would know in an instant what it is just by looking at the bezel. It was the Rolex GMT Master and it was not just any other GMT. It came in the coveted 'Pepsi' colourway.
Aside from suits and cars, Agent Bond surely has impeccable taste in timepieces. This iconic Rolly definitely deserves a place in the list of coolest James Bond watches.

4. Hamilton Pulsar P2/2900 "Astronaut"
Seen in: Live and Let Die (1973)
James Bond was not one to shy away from digital watches. In one of the first scenes of the movie Live and Let Die, Bond showed how it works. He pushed the button at the side to light the screen up and show the — wait for it — time. It had no date, stopwatch, or other cool stuff like lasers.
Yes, I know what you're thinking. How can it be so special if it can only tell time? In recent times, it looks so simple and boring. But we're talking about the '70s here. It was technically advanced during that period. It is even the world's first successful LED (Light Emitting Diode) watch.

5. Rolex Submariner Ref. 5513
Seen in: Live and Let Die (1973)
The Rolex Sub was one of the two James Bond watches in Live and Let Die. It looks a lot like the watch seen in Dr. No. Only, this version contains lots of goodies.
If you look closely, the bezel of the watch looks like it can cut through ropes. That's because it can. It even saved our beloved agent from being eaten by sharks! The circular saw on the watch's face can spin at high speeds. 
Some features of the other James Bond watches are obviously fictional. The rope-cutting, however, functions in real life. Rolex even posted a video of the saw-tooth bezel spinning. See the rope-cutting feature in action below!
Aside from cutting, the watch also has a "hyper intensified magnetic field" generator. In the movies, Bond can even use it to stop a bullet. How cool is that?

6. Seiko ref. 0674 LC
Seen in: The Spy Who Loved Me (1977)
When it comes to James Bond watches, a Seiko might be the last thing you'd think of. But don't brush it off so easily. This small watch has all the things needed for a mission. In fact, during that time, this watch was considered at the peak of horological technology.
What's cool about the Seiko ref. 0674 LC is that it can function as a pager. Not only that, but it prints out a strip of paper with messages on it. In one of the scenes, we can see it in action where M was summoning Bond back to the HQ. 

7. Seiko M354 Memorybank Calendar
Seen in: Moonraker (1979)
Of course, the lineup of James Bond watches is not complete without the Seiko Memory Bank Calendar. It is indeed one of the world's first smartwatches. You can even consider it an ancestor of the famous Apple Watch.
While it doesn't have the bells and whistles of a modern smartwatch, it was ahead of its time. For one, it had a full calendar function for 88 years. It can also notify you of reminders that you've set. 
In the movie Moonraker, the watch had an explosive charge hidden at the back. Bond used it to blow open a door. This saved him from being burnt alive.

8. Seiko G757 Sports 100
Seen in: Octopussy (1983)
If you think you've seen it all, wait 'til you see the Seiko G757 Sports 100. This digital chronograph has a timer, alarm, and a stopwatch. In the movie Octopussy, Q Branch modified it to have extra features. One such feature is the built-in GPS tracking device which was used to track a Fabergé egg.
Now, this timepiece is considered rare, like many of the other James Bond watches. A lot of hardcore collectors have this on their wishlist.

9. TAG Heuer Professional Night-Dive Reference 980.031
Seen in: The Living Daylights (1987)
TAG Heuer is not really a brand you would associate with James Bond watches. But in The Living Daylights, this iconic watch can be seen on Dalton's wrist. It was the first and last time that Bond was seen wearing a TAG. Its luminous dial was enough to catch the attention of watch geeks everywhere.
The Professional Night-Dive isn't also just one of the James Bond watches. It's also the watch of choice by the villains in the movie. 
There are speculations everywhere but the reason is still unknown as to why they decided to shift from Seiko to TAG.

10. Omega Seamaster Professional 300m
Seen in: Goldeneye (1995), Tomorrow Never Dies (1997), The World is Not Enough (1999), Die Another Day (2002), Casino Royale (2006), Spectre (2015)
In 1995, Pierce Brosnan took over the role of James Bond. He first appeared in Goldeneye sporting a quartz version of the SMP. This forged the years-long relationship between Omega and 007. In fact, Omega is still the watch of choice in the most recent Bond film.
The Seamaster Professional 300m was used in separate films. However, they used different models of it. The features of each model also vary. In Goldeneye, Bond's watch can emit laser. The secret agent even used it to cut through the floor of a train.
In The World is Not Enough, the SMP can shoot out a grappling hook. Meanwhile, in Die Another Day, Bond used it as a C4 explosive detonator. 
Of all the James Bond watches, the Omega Seamaster is the one that's currently the most recognised. In a few forums, people even joke that buying a Seamaster just because 007 wears it is like a $5000 cosplay. 

11. Omega Seamaster Planet Ocean
Seen in: Quantum of Solace (2008), Skyfall (2012)
James Bond watches should be able to handle an extreme amount of pressure. That is why in Quantum of Solace, they equipped Bond with the Omega Seamaster Planet Ocean.
The job description of our top-secret agent includes diving. That is why it's a good thing that the Planet Ocean has a water resistance rating of 600m. This is proof that James Bond watches truly are durable and reliable.

12. Omega Seamaster 300 Spectre Limited Edition
Seen in: Spectre (2015)
There are a lot of James Bond watches, but this model is one of the most sought-after. That's because it is the only actual watch worn by 007 that's released as a limited-edition model.
It is equipped with a NATO strap that looks like the one worn in Goldfinger and Thunderball. The keepers of the strap also have engravings of the 007 gun and the logo. This timepiece will definitely bring out the spy in you.
While you're at it, you can also check out the story of this watch that's perfect for scientists.