New & Feature
The Sellita SW200 and 9 Best Watches That Have It
Oct 06, 2021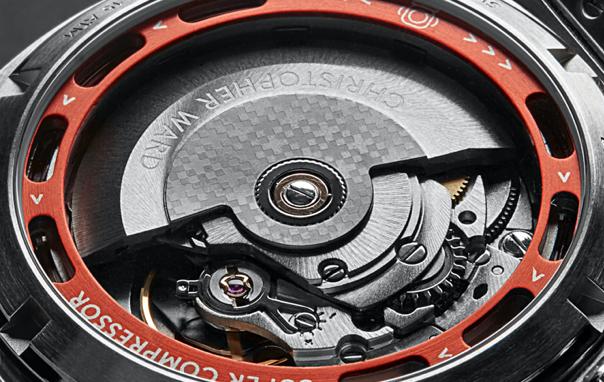 Watch movements are incredibly entertaining to look at. This is the reason why many wearers hope that their timekeeper comes with a see-through caseback. Many different Swiss movements occupy the market, but none are as ubiquitous as the calibres from Sellita and ETA. Unlike other Swiss brands that create watch calibres for their own timepieces, Sellita and ETA are known to make their movements for other watchmakers. ETA, for instance, distributes its calibres to members of the Swatch Group, while Sellita provides its movements to brands like Oris, Baume et Mercier, and Eterna.
Sellita is a brand with a bit of notoriety. Because of how the brand makes its calibres, many have accused Sellita movements of being ETA clones. That said, among Sellita's calibres, the SW200 is one of their most pivotal creations. Considered by some to be a clone of the ETA 2824 movement, the Sellita SW200 calibre has occupied the rear cases of a vast number of watches. Its reliability and accuracy are something that many watchmakers see as ideal. To have a better understanding of this workhorse calibre, we will be taking a closer look at the Sellita SW200, what it is, and what it can do.
The Sellita SW200 Movement
Those familiar with Sellita's history know that it used to work as a major third-party company that helped assemble ETA movements. In 2002, ETA announced that they would stop supplying companies outside the Swatch group. Since Sellita relied on ETA's movements for their business, the brand had no choice but to start making their own calibres. A year after the announcement, ETA's copyright on their movement design reached its expiration date. This worked in Sellita's favour. Since Sellita used to work with ETA calibres and had developed relationships with many of their suppliers, the brand was able to craft its own take on the ETA 2824. With their pre-existing knowledge, machinery, and manufacturing technologies, the iconic Sellita SW200 was born.
The Sellita SW200 is a Swiss automatic calibre and widely is considered the main competitor of the ETA 2824. It has a diameter of 25.6mm and a thickness of 4.60mm. Since Sellita sources the same suppliers as ETA for components and parts, it is safe to assume that the Sellita SW200 more or less utilises the same materials used to craft the ETA 2824. In terms of its technical features, the Sellita SW200 features manual winding and hacking capabilities, a 38-hour power reserve, and can produce 28,800 beats per hour (vph). It also provides the standard timekeeping functions, including the hours, minutes, central seconds, and the date, which is usually presented as a secluded window at 3/6/9/12 o'clock. Like the ETA 2824, the Sellita SW200 is an easy movement to work with, allowing watch manufacturers to modify the SW200 in any way they please.
There are four grades of the Sellita SW200 movement: Standard, Special, Premium, and COSC. The Standard Sellita SW200 generates an accuracy of +/- 12 seconds per day, while the Special grade variant produces an accuracy of +/- 7 seconds per day. The Premium Sellita SW200 is an even more precise machine, with an accuracy rate of +/- 4 seconds per day. Finally, the SW200 COSC stands as the top-of-the-line Sellita calibre, matching the criteria of the Official Swiss Chronometer Testing Institute.
Sellita SW200 vs ETA 2824
As previously mentioned, Sellita's design for the SW200 was heavily based on the ETA 2824, to the extent that it even uses the same materials. As such, it is not surprising that many people confuse the Sellita SW200 with the ETA2824. That being said, there are two distinctions between the movements. If you were to compare the two Swiss calibres side-by-side, you would notice that the Sellita SW200's oscillating rotor is slightly different from the one on the ETA 2824. The Sellita SW200 has more defined "teeth", while the ones on the ETA 2824 are not quite as defined. In addition, the Sellita SW200 is held by twenty-six jewels, while the ETA 2824 only has twenty-five. In terms of performance, resistance, and accuracy, both movements work just as well as the other. Despite having a 26th jewel to reduce friction, the precision of the Sellita SW200 is more or less the same as the ETA 2824.
Nine Best Watches with Sellita SW200 Movements
There are lots of automatic wristwatches in the market that use the Sellita SW200. In fact, there are so many that it would not be possible to cover them all in this one article. Instead, we have curated a list of the nine best timepieces that use the Sellita SW200 movement. Keep in mind that the watches listed are in no particular order and are all brilliant models in their own right.
1. Sinn 556 I RS – $1600 USD

Our list starts with one of the most recognised models from Sinn's Instrument Watches collection, the Sinn 556 I RS. Sporty yet elegant, the Sinn 556 I RS comes in a stainless steel case with a satin finish, coupled with a matching stainless steel link bracelet. Its minimalistic dial features a black surface, with sword-shaped hands and indices coated in luminescent material. Protecting it is a layer of sapphire crystal treated with an anti-reflective coating on both sides for maximum legibility. Underneath the dial is a variant of the Sellita SW200 calibre, known as the SW200-1. The Sellita SW200-1 performs identically to the SW200 but has gears with improved resistance to shock. For those who want to see the movement in action, the Sellita SW200 can be seen through the watch's exhibition-style case back. With a depth rating of 200m, the Sinn 556 I RS is a versatile timepiece that you can use every day and for everything.
2. Oris Aquis Titanium Date – $2,140 USD

Oris is a brand that has been using Sellita movements for a long time. They have a handful of collections, all of which make use of the Sellita SW200 movement. An outstanding Oris divers watch that houses a Sellita SW200-1 calibre is the Oris Aquis Titanium Date. This is a model from the Aquis collection. It boasts a sturdy build with a stylish black watch face. Paired with a black leather strap, the watch's case is made from titanium, making it as durable as stainless steel but lighter and more comfortable to wear. You will not have to worry about water seeping into the watch as it utilises a screwed-in crown and has a water resistance rating of 300m. Housed inside the case is a gorgeous anthracite dial with thick pencil-shaped hands and silver indices, along with a date window at 6 o'clock. Powering the watch is a Sellita SW200-1-based Oris 773 automatic movement, which you can view through the watch's transparent rear case. 
3. Baume et Mercier Classima (M0A10215) – $2,260 USD

There are numerous Baume et Mercier Classima watches that use Sellita SW200 movements. One of our favourite picks is the M0A10215. The highlight of this watch is its sleek, minimalistic white dial. It contains thin Roman numeral indices, a small date window at 3 o'clock, and blue leaf hands that add a pop of colour to the dial. Underneath the dial runs the original Sellita SW200 calibre, complete with its 38-hour power reserve. Sheltered by a 40mm case of stainless steel, this Classima timepiece brings forth a rich heritage and a timeless aesthetic. To complete its look, Baume et Mercier pairs the watch with a stainless steel bracelet.
4. Alpina Seastrong Diver Heritage Brown – $1,820 USD

A compressor-style dive watch with a vintage feel, the Alpina Seastrong Diver Heritage is a relatively affordable timepiece that anyone would want in their collection. Its exterior is a well-rounded, bronze stainless steel case with a mix of polished and satin surfaces. On the right of the watch are two crowns that add nicely to Seastrong Diver's overall vintage design. It has a double AR-coated sapphire crystal that provides a clear view of the dial while also contributing to the watch's 300m water resistance capacity. The dial itself is also a beauty to behold. With its mocha-coloured surface and rose gold applied indices and hands, you cannot help but stare longer than you should. Like the Oris Aquis Titanium Date, the Seastrong Diver Heritage uses a Sellita SW200-based automatic movement. Unlike the aforementioned watches, this timepiece does not have a see-through case back. Instead, it boasts a rear case delicately engraved with the Alpina logo.
5. Eterna Kontiki Automatic Four-Hands 42MM – $2,455 USD

The Eterna Kontiki Automatic Four-Hands is a very sporty-looking, two-toned timepiece. Its case is made of stainless steel with anthracite PVD coating, and it has an anti-reflective sapphire dial window. The dial consists of black and grey surfaces that nicely contrast with its silver hands, indices, and date markers. As the watch's name implies, the dial has four hands. Each hand tells the hours, minutes, seconds, and date respectively. Altogether, the watch face boasts a handful of features without looking too complicated or confusing. The Kontiki Automatic Four-Hands uses a modified Sellita SW200 movement equipped with Eterna's signature ball bearing. This allows the self-winding rotor to rotate more efficiently while also reducing the wear and tear on other crucial components of the Swiss calibre.
6. Christopher Ward Retro Dive C65 Super Compressor Deep Blue – $1,095 USD

Christopher Ward takes pride in the C65 Super Compressor, as it is the first genuine super compressor diver watch in five decades. Its innovative design allows the timepiece to increase its water resistance up to 150m as it descends to lower depths. Contained within a 41mm tonneau-shaped stainless steel case, the watch's blue sunray dial boasts an attractive and vintage sporty look. The vibrant orange accents on the handset and indices also add a splash of modernity to the watch. Its inner bezel takes up an ample amount of space while still keeping the dial legible. Through its transparent caseback, you can view the Sellita SW200-1 calibre at work, along with the compression spring that gives the watch its name and its added water resistance capacity. 
7. Oris Divers Sixty-Five – $1,740 USD to $2,360 USD

If you want an Oris divers watch with a more retro-inspired look than the Aquis, have a look at the Oris Divers Sixty-Five. Most of the models in the Divers Sixty-Five collection uses Oris 773 automatic movements, which, as we know, is based on the Sellita SW200. For the Oris Sixty-Five model we have here, this watch comes in a 42mm stainless steel case and has a domed sapphire crystal coated with anti-reflective material. Its black dial bears a vintage aesthetic with the usual applied hands, geometric indices, and date window at 3 o'clock. Below the dark watch face is the Oris 773 calibre ticking away at 4Hz. Paired with a stainless steel bracelet, this Oris Divers Sixty-Five timepiece is water-resistant up to depths of 100m.
8. Sinn Pilot Watch EZM 9 TESTAF – $3,750 USD

With the durability of its titanium case and the reliability of the Sellita SW200-1 calibre, the Sinn EZM 9 TESTAF is a professional pilot watch that meets the Technischer Standard Fliegeruhren (Technical Standard for Pilot Watches). Despite being a timepiece intended for pilots, the EZM 9 TESTAF has a depth rating of 200m, making it alright to bring for a swim. To top it off, this Sinn model uses a sapphire crystal double-coated with layers of AR material on both sides. Without a doubt, this watch is both resilient and pretty stylish. The dial boasts a matte black surface, with hands and indices treated with luminescent material. Even in poor lighting conditions, this watch provides its wearers with convenience, style, and maximum readability.
9. Invicta Pro Diver 18505 – $100 USD

The Rolex Submariner 116610LV, also known as the Rolex Hulk, is one of the most sensational timepieces in the modern era. But, of course, not everyone has the budget to afford a Rolex. If you are looking for a cheaper alternative to the Rolex Hulk, then the Invicta Pro Diver 18505 is one of the best options out there. It comes in a stainless steel case paired with a link bracelet of the same material. Although the watch is very affordable, it has an excellent water resistance rating of 200m. In terms of its looks, the dial resembles the Rolex Hulk, with its vibrant green dial and bezel. Coupled with the trusty Sellita SW200 movement, the Invicta Pro Diver stands as one of the most affordable dive timepieces in the market with an automatic movement.
Final Thoughts
As you can see, there are quite a handful of watches equipped with the Sellita SW200 movement. With the models we have enumerated above, we are just simply scratching the surface. Call it a generic Swiss calibre, but there is no denying its reliability. Just like the ETA 2824, the Sellita SW200 proves time and time again that it is an absolute workhorse of a movement that can easily match other calibres in the market. Even though some regard the Sellita SW200 as a knock-off, many watchmakers and watch enthusiasts are pleased with its consistent performance and accuracy. Truly, you can never go wrong with the Sellita SW200. 
Looking for a modern divers watch? Check Tudor's Black Bay Dark and see if it could be the watch you are looking for.
Featured Image By: Christopher Ward