New & Feature
Top 6 Chronograph Watches Introduced In 2019
Oct 07, 2019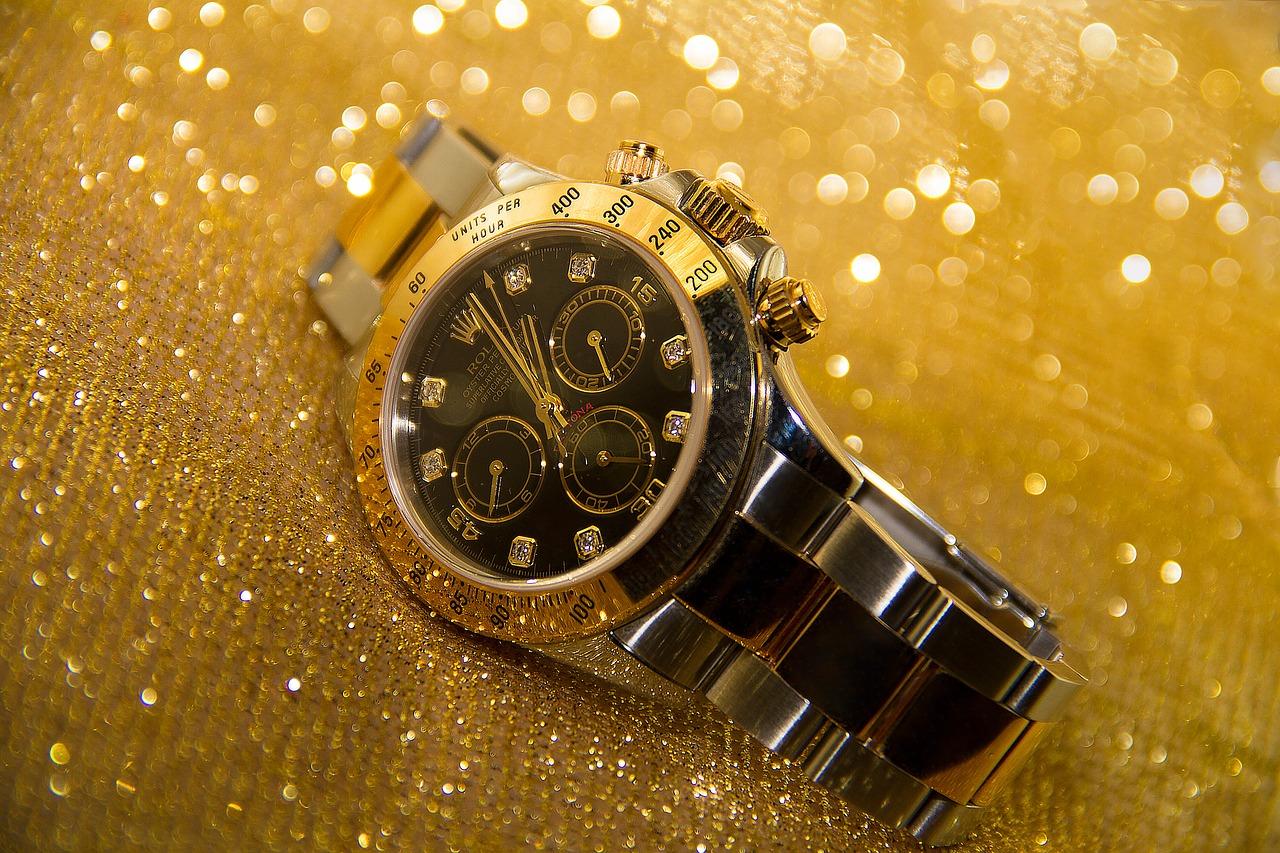 Before exploring the top 6 chronograph watches in 2019, let's first define what a chronograph watch is. In addition, let's analyze the difference between a chronograph and analogue watches, shall we?
So, what exactly is a chronograph watch?
The word chronograph means "time writer". Thus, we can say that chronograph watches are used to write time. This is true in that they include a stopwatch that allows you to measure time anywhere you go. Moreover, they also provide features such as a calendar, temperature, height, and more.
Chronographs also provide an abundance of dials, pointers, and crowns in order to allow wide functionality. As such, they are perfect for activities such as sports, auto racing, aviation, and others. Not only that, but it is a popular choice among pilots, astronauts, divers, and every other person who desires convenience.
The Difference Between a Chronograph and an Analogue Watch
The primary difference between an analog and chronograph watch lies in their functionality. Analogue watches tell time with a mere minute and hour hands, whereas chronographs feature complications that help the wearer with many other important measurements.
No watch collection is complete without chronographs. With this, many luxury watch brands now focus heavily on adding complications to their models. So, if you're planning to buy a chronograph, then here are six new releases from 2019 that you can avail yourself for:
Patek Philippe Chronograph 5172G

In the last few years, Patek Philippe has surprised us with a lineup of revamped models. This year is a little different, however, with the launching of the white gold 5172G.
You might be asking yourself about how the 5170 and 5172 differ from one another. To start with, the 5170 was the first in-house chronograph made by Patek Philippe in 2010. It was also considered the company's sole manual-wound chronograph model.
After a number of years on the market, the company announced the end of 5170 and released a reengineered model in the form of the 5172G.
The new 5172G, a white gold chronograph watch, was launched in March 2019. It is a manual-winding chronograph that features a bright blue dial and luminous Hindu-Arabic numerals.
The 5172G's syringe hands, round pushers, and calfskin strap are noticeably sportier-looking and have more of a vintage feel as compared to the 5170. Moreover, it is protected by highly-domed Plexiglas, under which the Super-LumiNova and 12-hour chronograph counters are displayed.
In terms of proportions, the Patek Philippe 5172G is wider (measuring 41 mm versus 39.4 mm for 5170 models). It runs at 28,800 vibrations per hour and offers a 65-hour power reserve. As such, it is a perfect tool for businessmen, pilots, divers, or watch lovers. Its elegant design also makes it a highly ideal dress watch for any occasion.
Breitling Navitimer  B01 Chronograph 43 TWA

The Breitling Navitimer luxury watch has been in production for over 50 years. This watch's history dates back to 1952 when Breitling produced its first-ever airline pilot's watch with built-in chronographs and a circular slide bezel. It was not long after when Breitling became the most famous watch brand among professionals.
In 2019, to pay tribute to the iconic airlines of the mid-20th century and their pioneers, Breitling released its Navitimer B01 Chronograph 43 TWA.
Breitling released three editions of watches under the Navitimer Airline collection, all of which contain a Breitling Manufacture Caliber 01. As such, the Navitimer Chronograph has the world's finest in-house mechanical chronograph movement, designed to deliver remarkable precision. Furthermore, it offers a power reserve of approximately 70 hours. Its bidirectional circular slide rule bezel, meanwhile, allows pilots to make crucial flight calculations with ease.
One of the most exciting things about the Navitimer Chronograph is its numerous dial and strap options. This watch model is available in either a black or brown leather strap. But no matter which colour you choose, you will surely be pleased with the attention to detail present in the dial.
The brown dial version of this watch comes in an off-white shade with three black subdials and red highlights on the hands. Meanwhile, the black dial version comes with silver subdials and red highlights on the hands, as well as an inner scale for the slide rule bezel. The blue dial option, on the other hand, comes with a steel mesh bracelet.
Seiko Astron GPS Solar 5X Caliber

Since 2012, Seiko's Astron watch has gained stunning success worldwide. In its seven years of production, hundreds of thousands of watch lovers and world travellers have been dazed by this model's astonishing GPS Solar technology.
Most recently, Seiko launched the Astron GPS Solar technology with a new calibre called the 5X, offering the most advanced yet energy-saving technology. It is the world's smallest and thinnest GPS solar watch, measuring 42.9 mm in diameter and 12.2 mm in depth.
Seiko re-engineered every module of their GPS watch to enhance its speed and quality. The 5X caliber in this watch also operates faster and in a more intuitive way. In addition, the new functions allow automatic adjustment to daylight and give the wearer the ability to switch the main dial instantly from home to local time and vice versa.
According to Seiko, this watch does not require a battery replacement as it is solar-powered. There are three subdials with one consisting of a home time display, another with a selector, and a third one featuring a day indicator.
This watch's bracelet consists of titanium and is therefore very lightweight. Its design is a little different from previous versions especially with regard to the clasp which contains a micro-adjustment feature.
Overall, thanks to its impressive technology and latest specifications, the watch is a well-constructed modern timepiece.
Bell & Ross BR V2-94 Bellytanker

Paris-based Bell & Ross has released one of the world's most fashionable chronographs in the form of the BR V2 -94 Bellytanker. The Bellytanker name stems from emergency fuel tanks of older fighter planes and is also used to refer to salt flat cars made out of said tanks. This innovation inspired Bell & Ross to release the Bellytanker watch series.
The first Bellytanker watch was a simple 3-hand piece with a flat bezel and was famous in its own right. In contrast, the Bellytanker BR V2-94 comes with more sophisticated features.
This watch comes with a Swiss ETA 2894 automatic chronograph movement that is visible through the rear case. In addition, it features a black background, complemented by gold-plated applied hour markers and hands, as well as gold-coloured sub-dials.
This watch is essentially a 30-minute chronograph watch due to its two sub-dials. The tone of the subdials is coloured in gold, similar to the color palettes of rose-gold Rolex Daytona watches. Furthermore, the material used in this watch is a stable bronze alloy that remarkably doesn't experience oxidation or staining.
With all its features, it's no surprise why the Bellytanker BR V2-94 is considered a very appealing timepiece.
Tissot Heritage 1973

With the release of a new racing chronograph watch, it's clear that Tissot continues to be inspired by its previous success. The new Tissot Heritage 1973 Chronograph watch is a throwback to old Formula 1 racing cars.  In fact, this remarkable timepiece was released in time to celebrate Tissot's continued partnership with the racing industry.
The Tissot Navigator watch of the '70s was used as the blueprint for the new Heritage 1973 Chronograph. As such, this watch comes with a tonneau case and panda-style chronograph. It also features a traditional layout of sub-dials, as well as a date display window.
Furthermore, this watch offers an automatic ETA 7753 chronograph which is known to be a reliable and robust movement and can be viewed through the case back. A credible racing timer with a pleasing vintage style is also included. Not only that, but this watch is water-resistant up to 100-metres.
To emphasize its appearance as a motor racing watch, the Heritage 1973 comes with a calfskin leather strap and has racing-style holes. Thus, it is the perfect watch for those looking for a modern watch that accurately captures the coolness of the racing world in the '70s.
The Bulgari Octo Finissimo GMT Automatic

Recently, Bulgari released the world's thinnest ever mechanical chronograph watch in the form of the Bulgari Octo Finissimo Chronograph GMT. Not only is it the world's thinnest automatic chronograph but it is highly comfortable and is exceptionally user-friendly as well. Besides a 42 mm titanium case, it also features a dial made of sandblasted titanium. 
This watch includes three different chronographs. One is a classical 30-minute chronograph that provides a GMT function that allows the wearer to set the local time. Meanwhile, a 24-hr subdial provides the home time while a third subdial act as a seconds chronograph.
Overall, the Bulgari Octo Finissimo Chronograph GMT Automatic in Titanium is perfect for watch collectors from all corners.
Final Thoughts
Ordinary watches are highly useful devices. But with chronographs, convenience is taken to a whole new level.
Functions like calendars, moon phase indicators, and GMTs all prove why chronograph watches are essential timepieces for professionals and luxury watch lovers alike. In addition, they allow wearers to look trendy and stylish. Therefore, make sure to buy the best chronograph watch according to your style, requirements, and budget.
After reading this article, why not check out the 4 Most Celebrated Japanese Watch Brands For Every Watch Enthusiast.