New & Feature
A Complete Guide to Super-LumiNova Watches
Aug 11, 2021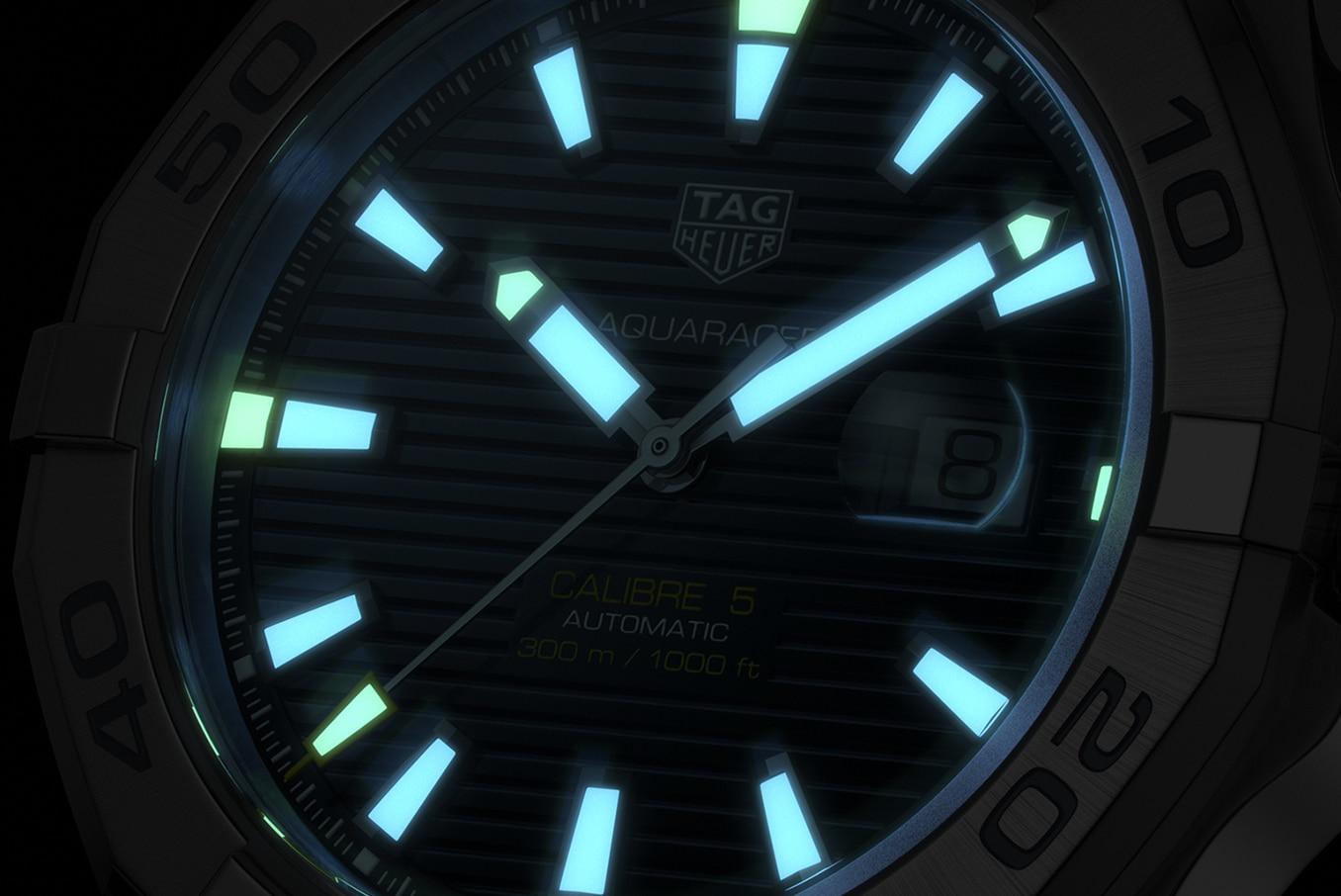 Luminous watches have been in existence for quite a while now. People who are less knowledgeable or familiar with the watchmaking world and its many terminologies will probably see lume as just another element that makes for a decent timepiece. Little do they know that there was a period when watch illumination was perceived as one of the most technologically advanced developments in horology. Given its long history, this cutting-edge invention has evolved throughout the decades to become what it is today: an integral component in most timepieces. 
At present, watch manufacturers typically partner up with illumination firms when it comes to the supply of luminous pigments for their watches. A prime example of this is Super-LumiNova, which happens to be the go-to of many renowned timepiece manufacturers. As such, they are also known as one of the most popular lume companies in the industry. Today, we will take a look at their origins and know-how, along with a specially curated list of the best Super-LumiNova watches available in the market. 
A Brief Background on Lume Watches 
The first appearance of luminous timepieces dates back to around 1910. These watches were in high demand because many of the armed forces needed timepieces that were readable in the dark during the first World War. The resulting glow was the product of a radium and zinc sulfide mixture which, today, is known as a radioactive and highly dangerous compound. Unfortunately, the hazardous nature of the mixture was only discovered when many of the exposed workers experienced negative side effects, which even led to a couple of deaths.
One would think that these manufacturers learned their lesson regarding hazardous chemicals, but after the radium and zinc sulfide mixture was phased out, it was replaced with another radioactive material called tritium. While it does sound intimidating, it should be noted that tritium is actually not as harmful as the original compound used for luminous coatings. This is why tritium was heavily utilised for a while despite being radioactive. It was only in the 1990s that safer alternatives, such as photoluminescence and electroluminescence, emerged and became more prevalent. 
Lume Application: Where and How? 
When it comes to watchmaking, luminous coatings are typically applied on the following components of the watch: dial, hands, hour markers, bezel, and others. This is primarily because the main purpose of the lume has always been to allow for better readability in dark environments. In terms of the application of the lume proper, manufacturers and professionals usually opt for pad printing with the occasional hand painting in some cases.  
History of Super-LumiNova
Super-LumiNova's origins date back to the 1940s, during the Second World War. Kenzo Nemoto, who ran his own luminous painting business, was providing his services to the Japanese military. After the war, he began applying luminous coatings to clocks and watches, which led to the establishment of Nemoto & Co. Come 1993, after years of research, and the company came up with the LumiNova, which utilised a new pigment technology called phosphorescence. 
Nemoto & Co, having patented this invention, was authorised to give out licenses to other manufacturers for the production and distribution of LumiNova. As such, the Swiss brand RC Tritec AG acquired the right to manufacture said luminous product under the name Super-LumiNova in the same year. 
All About Super-LumiNova 

Super-LumiNova is a Swiss-made illumination product that many watch brands use today. Unlike the original luminous coatings created in the early 1900s, Super-LumiNova does not contain any radioactive chemicals. This makes it a lot safer for both the manufacturer and the customer. Using 100% Swiss materials, Super-LumiNova pigments boast a high resistance to many environmental changes and meets the REACH criteria set by the European Chemicals Agency. Super-LumiNova is actually manufactured and sold in powder form that's available in different qualities and colours, all of which we will discuss in further detail below.
How does it work? 
The simplest way to explain the technology behind Super-LumiNova pigments is by comparing them to a storage battery charged by light. When the luminous material is exposed to light, be it natural or artificial, it is activated, which then allows for light emission. This phenomenon is called photoluminescence and it revolves around the interaction between an electron and a photon. Moreover, Super-LumiNova uses a material known as strontium aluminate which emits a strong glow when charged. In particular, the process that activates Super-LumiNova is a type of photoluminescence called phosphorescence, and this makes use of highly efficient phosphors – which in this case is the strontium aluminate. 
Afterglow Colors 
Super-LumiNova comes in eight main different afterglow colours, namely: blue, green, violet, white, yellow, orange, pink, and ultramarine. Prior to the release of Super-LumiNova, blue and green were the prevalent emission colours on most luminous timepieces due to factors like eye sensitivity. The launch of this development was a huge deal in the watchmaking world because it allowed for many opportunities, especially in terms of purposeful design. In addition, RC Tritec can also manufacture custom pigments, which is useful for those who have specific hues they want to replicate or match for their watches. 
Grade Levels
Despite only being established in the 1990s, Super-LumiNova has evolved significantly in the past twenty years. Through consistent research and experimenting, RC Tritec was able to improve their technology, which led to the establishment of different quality gradings of Super-LumiNova. As of today, Super-LumiNova can be acquired in three grades: Standard Grade, Grade A, and Grade X1. The most recently developed of the three, Grade X1, is said to be their highest-performing one yet. 
Super-LumiNova (Photoluminescence) vs Tritium Gas Tubes
Super-LumiNova and tritium gas tubes, which are both still used today, utilise different forms of luminescence. Since we've already gone through the science behind Super-LumiNova, let us now delve into the dynamics of tritium gas tubes and how they compare to Super-LumiNova's photoluminescence.
Tritium Gas Tubes
Tritium gas tubes work by locking tritium gas inside a glass tube that has been coated with phosphor. When the tritium gas releases electrons, the phosphor gets excited, which then results in light emissions that can last up to over a decade.
Similarities
The most obvious similarity between Super-LumiNova and tritium gas tubes can be found in the scientific processes that drive them. Both make use of phosphor, which means certain chemicals need to interact with each other before a reaction, in the form of light emission, occurs. 
Differences
Super-LumiNova comes in powder form and is typically printed or painted on dials, hands, and hour markers. Meanwhile, tritium comes in the form of gas that is simply encased in a tube, which is usually fitted into the dial. Furthermore, artificial or natural light is needed to charge Super-LumiNova pigments while tritium gas tubes do not require an external source of energy. 
7 Best Lume Watches: Super-LumiNova Edition
After that information overload on Super-LumiNova, you are probably curious about which timepieces on the market today carry these luminous pigments? Or perhaps, we have gotten you hooked and you want to buy a Super-LumiNova watch of your own but you have no idea what to go for? Worry not, as we have curated a list of some of the best Super-LumiNova models you can get right now.
1. Luminox F-117 Nighthawk GMT Watch 6422

First on our list is the Luminox F-117 Nighthawk GMT Watch Ref. XA.6422 which boasts a very rugged and robust exterior. It is a multi-functional timepiece marketed towards men who live a modern jet-setter lifestyle. 
This Luminox watch is presented in a gunmetal PVD-plated stainless steel case and bracelet with a bi-directional bezel. It has a stark black dial that follows a straightforward layout, with large Arabic numerals in white and a date window at 3 o'clock. The Super-LumiNova coatings on this model can be found on the numerals and the bezel for better visibility at night. Lastly, this watch also features self-powered illumination and has a water resistance of up to 200 metres. 
Priced at approximately $1,525 USD, the Luminox Nighthawk is a great piece for those who enjoy easy functionality and a more masculine style. 
2. Omega Seamaster Aqua Terra 150m Ref. 220.10.41.21.10.001

This next model is for lume lovers who enjoy very simple yet chic pieces. The Omega Seamaster Aqua Terra serves as a nod to Omega's longstanding involvement in maritime affairs. This can be seen from its different stylistic details related to the sea. 
This Omega Seamaster Aqua Terra 150m comes in a case and bracelet both made out of hardy stainless steel. It also has an olive green dial with a horizontal teak pattern that resembles wooden decks. Moreover, it features a date window at 6 o'clock, along with hands and hour markers that are filled with white Super-LumiNova. Lastly, this self-winding watch is equipped with an OMEGA Master Chronometer Calibre 8900, which boasts an impressive power reserve of 60 hours. 
With a price tag of around $5,700 USD, this Omega Aqua Terra 150m is a classic luxury option for those who want luminous watches with quintessential designs. 
3. Bell & Ross 03-92 Diver Orange Ref. BR0392-D-O-ST/SRB

The Bell & Ross 03-92 Diver Orange is a particularly avant-garde watch with unique aesthetics. Despite how unconventional it appears to be, this model is actually very versatile, which means it is easy to use on many different occasions. 
This limited edition watch is presented in a polished steel case that you can pair with either a black rubber strap or an orange synthetic fabric. It also comes with a unidirectional bezel that has aluminium inserts and a 60-minute scale. Meanwhile, the vibrant orange dial consists of metal indices, skeletonised hands, and a date window between 4 and 5 o'clock. The hour markers come with Super-LumiNova inserts while the two hands are also filled with Super-LumiNova pigments. This model is powered by an automatic BR-CAL.302 movement and has 300-metre water resistance. 
With only 250 pieces in existence and a price tag of around $4,000 USD, the Bell & Ross 03-92 Diver Orange would make a great addition to anyone's luminous luxury watch collection, especially with its distinct and eccentric design. 
4. Longines HydroConquest Ref. L3.782.4.96.6

This piece from Longines's HydroConquest collection is yet another classic timekeeper that can also pass as a dress watch. Indeed, this is no surprise, considering it comes from a collection known for its ideal balance between technicality and elegance.  
The HydroConquest Ref. L3.782.4.96.6 comes in a stainless steel case and bracelet with a sea-blue ceramic bezel. It features a matching blue dial with Arabic numerals, applied indices, and a date window at 3 o'clock. The hands, circular hour markers, and numbers all have Super-LumiNova coatings, which is an integral component for a diver's watch, ensuring optimal readability even when underwater. Lastly, it is driven by a calibre L888 with a whopping 72-hour power reserve and water resistance capabilities of up to 300 metres.
Retailing for approximately $1,600 USD, this luminous watch has it all, from sophisticated looks to impressive reliability and functionality. 
5. Victorinox FieldForce Sport Titanium LE Ref. 249168

This Victorinox FieldForce Sport Titanium LE is a watch that exudes toughness. The concept behind this piece revolved around efficient functionality and high performance. Despite its slim exterior, this piece makes for a reliable and robust companion. 
This Victorinox watch is presented in a lightweight titanium case paired with a rubber strap in black. Its black dial features sword-shaped hands, Arabic numerals, and a day-date display at 3 o'clock. For maximum readability even under dim lighting conditions, the aforementioned dial components, sans the day-date display, are all supplemented with Super-LumiNova pigments. Lastly, this model is powered by a quartz movement and has 100-metre water resistance. 
If you are looking for a more affordable luminous watch then this Victorinox FieldForce, priced at $450 USD, may just be the right one for you. It is lightweight, fully functional, and boasts incredible reliability. In terms of luminescent watches, it is hard to get any better than this.  
6. Zenith Pilot Type 20 Extra Special Ref 29.2430.679/57.C808

The Zenith Pilot Type 20 Extra Special is a very stylish piece with a hint of vintage air around it. It is a modern-day reinterpretation of Zenith's iconic aviation watches from back in the day. 
This model is presented in an old-school bronze case along with a blue leather strap. Its dark blue dial follows a simple layout with luminescent hands and large Arabic numerals. The printed numbers are all made out of Super-LumiNova pigments, which go really well with the retro vibe of the whole piece. Lastly, it is driven by an elite movement with a power reserve of 50 hours. 
Priced at approximately $5,000 USD, this limited edition model is perfect for luminous watch enthusiasts who have a penchant for vintage-inspired luxury pieces. 
7. TAG Heuer Aquaracer Ref. WAY2012.BA0927

The TAG Heuer Aquaracer is one of the most renowned diving watch collections in the watchmaking world. The Tag Heuer Aquaracer Ref. WAY2012.BA0927, in particular, has a subtle masculine vibe that is complemented by its cutting-edge design. 
This Aquaracer watch comes in a steel case and bracelet with a rotating bezel. With a striped pattern, the blue dial features large hour indices, thick hour and minute hands, and a magnified date window at 3 o'clock. Its hands and hour markers are all coated with Super-LumiNova for unparalleled visibility even at night. It is equipped with an automatic Calibre 5 with a 38-hour power reserve and 300 metres of water resistance.
If you are looking for a luminous watch to get your personal collection started, this TAG Heuer Aquaracer is a very safe choice. With a price tag of around $2,350 USD, this piece is one of the best out there, with its stylish design, superior readability, and high performance. 
Final Thoughts
Super-LumiNova is one of the most widely-used technologies and is especially popular with Swiss brands. While it is a component that is often overlooked and disregarded, the selection of watches discussed above shows how many timepiece manufacturers incorporate luminous elements to make each model more purposeful and functional. Ultimately, Super-LumiNova is one of the most crucial, game-changing inventions in the watchmaking world, and there are hundreds of timepieces out there to prove it.
Photo credits: Official Websites (RC Tritec AG, Luminox, Omega, Longines, Bell & Ross, TAG Heuer, Zenith, and Victorinox)
Want to read more articles about watches? Make sure to check out this review on the Breitling Avenger Blackbird.