New & Feature
Valjoux 7750: The World's Most Iconic Chronograph Movement
Oct 05, 2020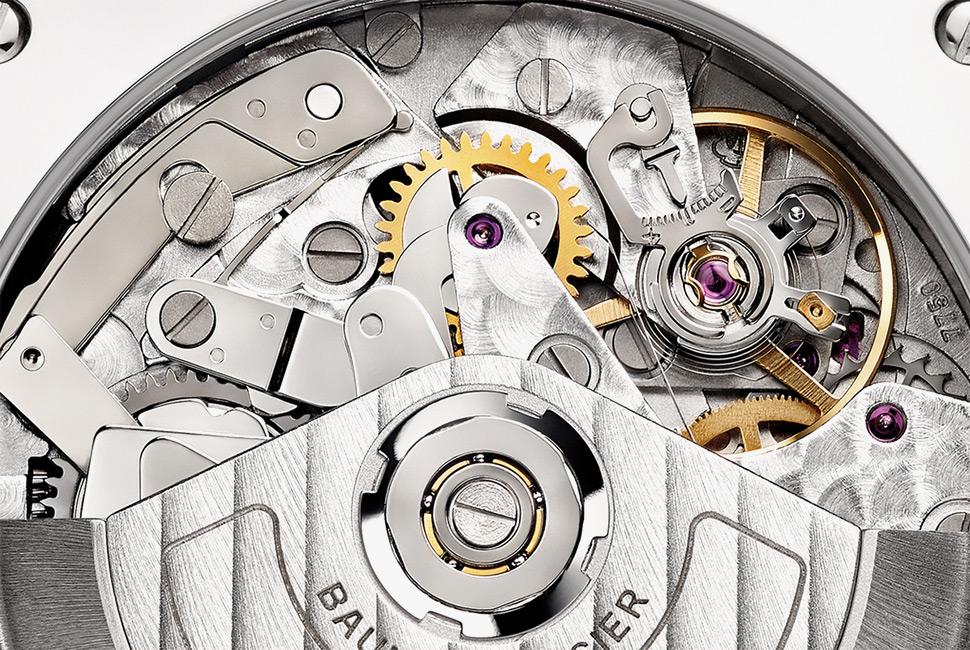 If you're a lurker on watch websites and forums for a while now, then you definitely know that the movement is one of the most vital parts of a watch. In layman's terms, the movement pertains to the gears that make your watch tick. It's like the engine that powers your timepiece. If you dig in a little deeper, you would notice that most watch enthusiasts are partial to the Valjoux 7750, also known as "the world's greatest chronograph movement". 
So, let's find out below why the Valjoux 7750 is worthy of this title.

What is the Valjoux 7750?
The Valjoux 7750 is one of the most favoured chronograph movements in the timepiece industry. In fact, a lot of people claim that it is the best in its category. With that said, most famous brands nowadays use this movement to power their watches. A few of those brands include Hamilton, IWC, and even TAG Heuer.
What makes the Valjoux 7750 distinct is that it uses a three-plane cam system instead of the usual column wheel. This tweak resulted in a more responsive movement that can be produced easier compared to its column wheel counterpart. These advantages made it easier for manufacturers to use Valjoux 7750 in their watches.
Apart from the chronograph function, the Valjoux 7750 also boasts a hacking function. Modern Valjoux 7750 calibres also have 25 jewels and around 48 hours of power reserve. On top of that, it uses the Incabloc Shock Protection System to protect the calibre in case the user drops the watch or subjects it to physical shock.
Moreover, the Valjoux 7750 also plays a key role in the emergence of several other movements. Instead of recreating the wheel, a number of brands agreed to use this as a base for creating their own calibres. A few modifications include the GMT hands, improved power reserve, and different positions for the date window.
Watches that Use the Valjoux 7750 Movement
It is fairly easy to spot a watch that uses the Valjoux 7750 movement as it is one of the most famous calibres around. That being said, here are a few of our favourite models that you should definitely check out. Do note that some of these models contain a modified version of the Valjoux 7750 to better suit the specs according to the brand.
1. Montblanc Star 4810 Chronograph
Why is it good?
Despite being a chronograph watch, the Montblanc Star 4810 Chronograph is just as dressy as the other watches in the 4810 premier collection. And yes, it has the same impressive guilloché dial and the 'exploding Montblanc star' theme.

Its engine, which Montblanc modified and called the MB 25.07, is based on the Valjoux 7750 movement. As a chronograph movement, it displays the minutes sub-dial at the 12 o'clock position, the hours sub-dial at 6 o'clock, and the central seconds at 8 o'clock. Additionally, it offers up to 46 hours of power reserve.
Overall, the Montblanc Star 4810 Chronograph is perfect for people who need a trusty chronograph watch that can also act as a dress watch. Indeed, its slim size and elegant dial are a great way to level up your outfit. 
2. Certina DS-1 Chrono Automatique
Why is it good?
Unlike Certina's standard DS-1 lineup, the Certina DS-1 Chrono Automatique uses the Valjoux 7750 movement. With this in mind, it is regarded as one of the most competitively priced models that have this sought-after calibre.

When it comes to the design, this model retains Certina's sporty aesthetic. But, its ruggedness is not just for looks. In practice, it can handle a lot of bumps. To demonstrate, it has a water resistance rating of 100m, a special Certina DS crown security system, and an AR-coated sapphire crystal. The watch has an exhibition caseback that allows enthusiasts to admire the Valjoux 7750 movement in its glory.
All things considered, those features make the watch more valuable than its actual price tag. Apart from the reliable workhorse movement, it boasts a durable body that will last you for years. The Certina DS-1 Chrono Automatique truly is a bang for your buck.
3. Laco Chronograph Monte Carlo
Why is it good?
For the pilot watch fans, the Laco Chronograph Monte Carlo is a favourable choice. It is fashioned after the vintage Flieger watches worn by German airmen during the war. However, this model has a more modern design to cater to the sportier type.

The watch's chronograph function features minute and hour counters, a central second-hand counter, a running sub-second sub-dial, and a day-date display. These are all carefully positioned on the dial to provide maximum readability. To add to that, the indexes, as well as the hands, are covered with lume so you can perfectly read the time in low-light conditions.
To complete the look, the Laco Chronograph Monte Carlo watch comes with a thick black leather strap with a pair of rivets on each side. This adds to the overall sporty aesthetic of the model.
4. Hamilton Jazzmaster Maestro Chrono
Why is it good?
Hamilton likens their Jazzmaster Maestro Chrono to its namesake. Like a maestro or a conductor, timing is important to strike the perfect tone. True enough, it uses a reliable workhorse movement that is based on the Valjoux 7750.

Apart from the movement, this model also stands out when it comes to design. It has a clean and simple dial that is elegant enough to partner with a suit. Indeed, the white background blends well with the rose gold accents. Also, the sub-dials and date window are unobtrusive to keep everything toned down.
Needless to say, the Hamilton Jazzmaster Maestro Chrono will always be a nice addition to your dress watch collection. Apart from its ever-reliable movement, its design will definitely make a lot of heads turn.
5. Longines Hydroconquest Chronograph
Why is it good?
For divers, the Longines Hydroconquest Chronograph is a no-brainer. In fact, it is one of Longines' most successful collections due to its durability and reliability. On top of that, it also has a chronograph function for those people who have more demanding needs.

Its 41mm case is crafted with stainless steel with a unidirectional bezel on top of it. A must-have for dive watches, it also features an astounding water resistance rating of 300m — more than what's needed to be called a "true diver's watch". Moreover, it comes with crown guards for added protection while diving.
The movement this watch uses is the Longines Calibre Ref. L688, which is the Longines version of the Valjoux 7750. Like the base movement, it beats at a frequency of 28,800 BPH. In terms of power reserve, it boasts an improved number up to 54 hours instead of the usual 48.
Generally, the Longines Hydroconquest Chronograph is ideal for divers who also adore watches at the same time. 
6. Hamilton Khaki Aviation X-Wind Automatic 
Why is it good?
Here's a history lesson — one of Hamilton's first collaborations is with the US Airmail. In fact, they advertised their watches as  "The Watch of Aeroplane Accuracy" for a while. And to commemorate their relationship with the US Airmail, they released the Hamilton Khaki Aviation X-Wind Automatic back in 2018.

Like other aviation watches, this watch is humongous with its 45mm diameter and 14mm thickness. Moreover, the dial has a lot going on due to its numerous functions. In particular, it has a 30-minute tracker, a running seconds counter, and a 12-hour sub-dial. But despite these sub-dials, the watch is fairly easy to read.
Under the hood, you will see the Valjoux 7750 with a few modifications from Hamilton. One of those tweaks is the power reserve. While the Valjoux 7750 normally has around 40 hours, the upgraded version from Hamilton boasts up to 60 hours. Most importantly, the movement has been chronometer-certified by the COSC.
If you're a fan of aviation watches, the Hamilton Khaki Aviation X-Wind Automatic is definitely a model you should consider.
7. Xezo Air Commando Chronograph
Why is it good?
The Xezo Air Commando Chronograph is another timepiece for aspiring pilots. In fact, this model was crafted in honour of the U.S. Air Force Air Commando Flight Group's 70th anniversary. Following the style of vintage pilot's watches, this timepiece comes in a big 45mm case.

Its dial sports a Panda colourway — making its background white while the sub-dials are accented with black. This is one of the most popular colourways in terms of chronograph watches, so versatility is guaranteed. To make things more interesting, Xezo used light blue hour markers for a pop of colour.
Of course, the movement used in this watch is the Valjoux 7750. To make it more durable, Xezo fitted it with a stop second device and a shock absorber. The latter provides more precision and reliability.
All things considered, the Xezo Air Commando Chronograph is ideal for people who are looking for a durable daily driver. Aside from its reasonable price tag, its build and movement will sure meet your demands.
8. Fortis Monolith Chronograph
Why is it good?
Although it's relatively unheard of, the Fortis Monolith Chronograph packs a solid punch. In fact, it is to the ROSCOSMOS (Russian Federal Space Agency) what the Omega Speedmaster is to NASA. Simply put, this timepiece is Russia's own space watch.
Starting with the case, the Fortis Monolith Chronograph sports a 42mm case, while its thickness is just over 11mm. It's also water-resistant up to 200m, giving it the capability of diving. Furthermore, the case is coated with PVD to create a monochrome aesthetic.

In terms of customisation, the watch is available in three different bracelets — leather, PVD coated, and rubber. Whichever strap you choose, it's guaranteed that the watch will remain comfortable even if you're wearing it for hours.
The engraved case-back also has a nice finishing touch. It comes with the logo of Fortis in the centre. Just above and below it are the logos of the Yuri Gagarin Cosmonaut Training Center and ROSCOSMOS, respectively. This is a great watch for space lovers who want an alternative to the Omega Speedmaster.
Final Note
There's a lot of chronographs watches you'll see in the market that uses the Valjoux 7750 movement. Despite having different names and modifications for those calibres, a big percentage of those are based on this movement. This just proves that the Valjoux 7750 deserves all the respect and praise that it gets. Apart from influencing the history of horology, it continues to power a lot of your favourite timepieces to date.
If you're a movie lover, check out our article about the Pulp Fiction watch!