New & Feature
10 Best Independent Watchmakers in the Market Today
Oct 19, 2021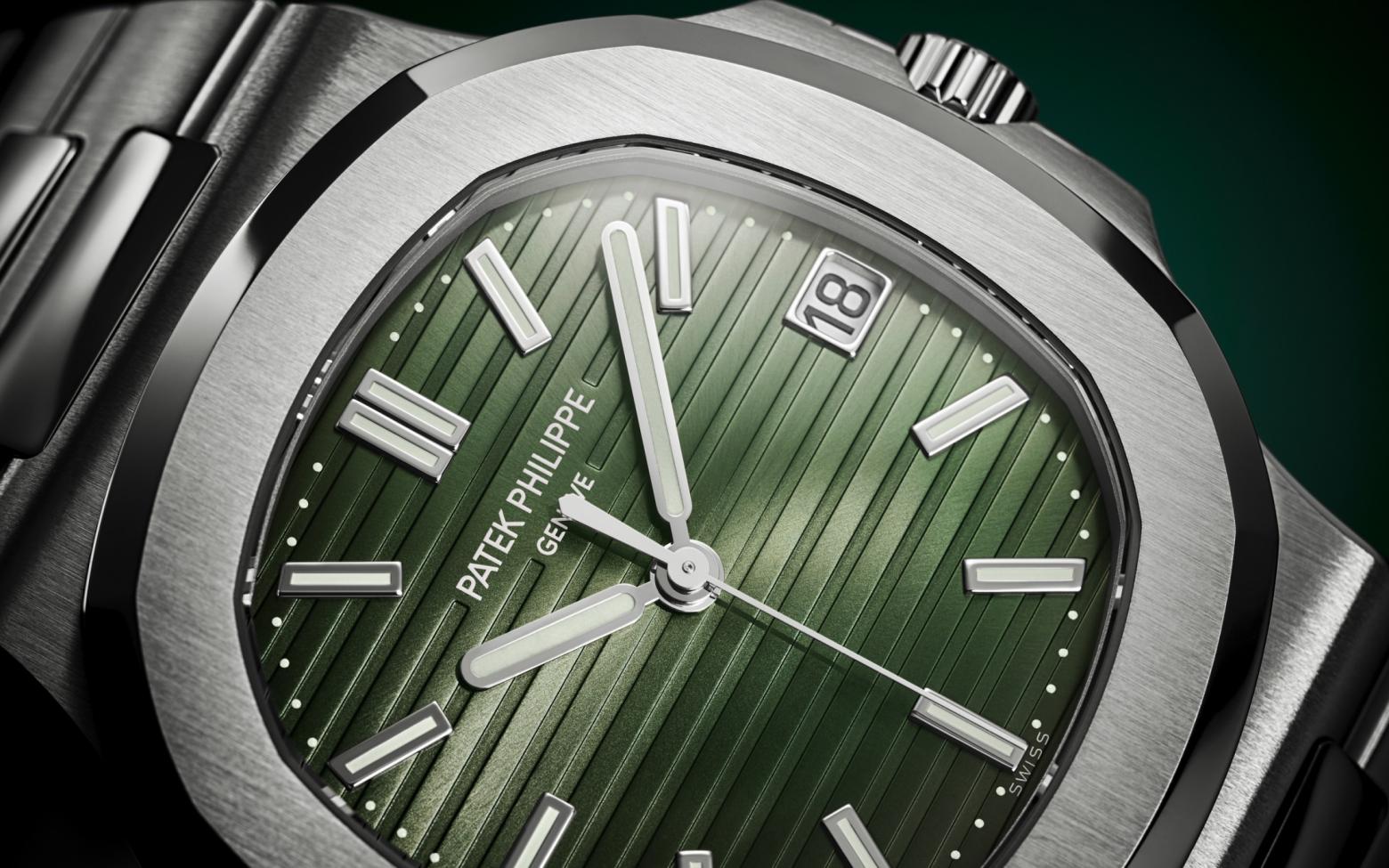 If you have been into watches long enough, you know that many big names in the watch industry are all run by an even bigger watch conglomerate. Luxury brands like Jaeger-LeCoultre and IWC are part of the Richemont Group, along with names like Montblanc, Piaget, and Vacheron Constantin. Another famous conglomerate is the Swatch Group. The Swatch Group owns watchmakers such as Breguet, Tissot, and Longines. Seiko in itself is also a multi-industry company, and they operate watch brands such as Orient and, formerly, Grand Seiko.
But there are also those brands that have grown and mastered their craft without help from a larger fish. These are the independent watchmakers that have established themselves as skilled craftsmen. These independent watchmakers brim with the creativity and innovation that has brought them to the top of the horological world. Join us as we obtain a better understanding of what an independent watchmaker is and why we should buy from them. If your interests are piqued, we have also collated a list of 10 of the best independent watchmakers. With any one of these independent watch brands, you are guaranteed to get a top-of-the-line timepiece.
What Is an Independent Watchmaker?
By definition, an independent watchmaker is more or less a privately-owned brand. They make their timepieces independently and, for the most part, they supply their own components as well. Their independent status also means that these brands are not a subsidiary or under any form of a watch conglomerate. Interestingly, independent watchmakers have a lot in common with the concept of microbrands. Many microbrands are considered independent, but not all independent watchmaking brands can be called microbrands. The main difference is that independent watchmakers can have several worker units and produce many watches in a year. On the other hand, microbrands are usually run by a single person or a group of a few people. Furthermore, microbrands do not have the capacity to mass-produce their models.
10 of the Best Independent Watchmakers we know
A lot of independent watchmakers exist in the industry. Some are pretty famous while others are less well-known. Listed below are 10 of the best watchmaking brands you may not have known are independent. Of course, the independent watchmakers here are listed in no particular order and are all exceptional in their craft.
1. Patek Philippe

Founded in 1839, Patek Philippe is one of the oldest family-owned independent watchmakers in the market. Since 1932, Patek Philippe has continued to operate under the ownership of the Stern family, with Thierry Stern as the company president. Continuously striving for perfection, Patek Philippe's independence allows them to conceive mind-boggling timepieces that captivate any watch enthusiast with the simple mention of their names. Each Patek Philippe watch is done by a master craftsman and promises reliability, innovation, and top-of-the-line quality. One of their most recognised and beloved timepieces is the Patek Philippe Nautilus Ref. 5711, from the brand's Nautilus collection. This is a stellar luxury sports watch with an unmistakable octagon case and a unique, horizontally-embossed dial. 
2. Audemars Piguet

Three Swiss luxury brands comprise the Holy Trinity of Watchmaking: Patek Philippe, Vacheron Constantin, and Audemars Piguet. Sometimes referred to as AP by the watch community, Audemars Piguet is another independent Swiss luxury brand. The brand originated in 1875 and continues to make brilliant high-end watches to this day. You can find various Audemars Piguet models on the wrists of celebrities like Arnold Schwarzenegger, Patrick Dempsey, and Jay-Z. Audemars Piguet's most iconic work is a luxury sports watch known as the Royal Oak. With its impeccable finishing and innovative design, the Royal Oak is one of the most sought-after luxury wristwatches in the world.
3. Sinn

The German brand Sinn Spezialuhren is an independent watch company that mainly manufactures pilot chronographs and navigational clocks. That said, since its founding, Sinn has branched out to create all kinds of excellent timepieces. From the practical Instrument Watches to its versatile Frankfurt Financial District Watches, the brand makes sure that you get reliable timekeepers that will never fail you. Sinn's creative minds and state-of-the-art technologies allow its timepieces to resist fogging, water, air pressure, and temperature changes, while also being extremely precise. Some of their models, like the Bicompax Chronograph 936 and the EZM 12, even have watch awards to their name.
4. Nomos Glashutte

A relative newcomer to the world of watchmaking, Nomos Glashutte was established by Roland Schwertner in 1990. Despite its rather short heritage, Nomos Glashutte has quickly become one of the biggest names in German watchmaking. Nomos watches typically possess minimalistic designs and highly capable in-house movements. Their collections feature dress watches, diver models, and wristwatches for everyday wear. Nomos Glashutte models are priced quite affordably and can be considered entry-level luxury watches. As such, they are not as out-of-reach for the general audience as other luxury watch brands like Rolex or Tudor. Stylish yet affordable, Nomos Glashutte timepieces are for those who do not need bells and whistles and can appreciate the finer things in life.
5. Chopard

Renowned as a Swiss jeweler and watchmaker, Chopard is an independent brand that many horological enthusiasts associate with excellence, precision, and high standards. Chopard timepieces harbour the brand's qualities of independence, craftsmanship, and audacity. One of their most acclaimed works is the Happy Diamonds collection. This is a lineup of exquisite diamond watches. It even features the world's first diamond wristwatch, containing stones that spin and glide freely between two layers of sapphire glass. Chopard generally creates watches for women, but they also have some selections catered to men. For that, you can reference the brand's Alpine Eagle and Mille Miglia collections. Rest assured, any timepiece you get from Chopard's catalogue is exceptional, whether it is for him or for her.
6. Rolex

A brand everyone in and out of the horological community is familiar with, Rolex stands at the forefront of the entire watchmaking industry. Owned by a few but desired by all, Rolex has come up with many iconic timepieces that never go out of style. From James Bond's Submariner to the highly sought-after Cosmograph Daytona with its 10-year waiting list, you will know a Rolex when you see one. The brand's reputation matches its quality. As an independent watchmaker, Rolex develops all of its own timepieces, straight down to the components. Their virtually indestructible builds, reliable movements, and unmatched status guarantee that Rolex watches get increasingly valuable the longer they last.
7. Grand Seiko

In 2017, Seiko announced that Grand Seiko would now operate as an autonomous brand. Grand Seiko is a luxury watch manufacturer that showcases Japanese heritage, craftsmanship, and technique. The quality of their timepieces match that of Rolex, and some might even say that Grand Seiko is better. For those familiar with the brand, they know that Grand Seiko dials are unparalleled. A fine example that shows off Grand Seiko's dial finishing is the SBGA211 "Snowflake". With its powdery-white snow dial, sweeping dauphine hands, and the way it plays with light, the dial of the SBGA211 is a canvas that stops time as you gaze upon it. Grand Seiko is also famous for creating the Spring Drive movement. This is a hybrid calibre that adopts the qualities of mechanical and quartz movements, putting them together to make a Japanese calibre like no other.
8. Bremont

Bremont is a British luxury brand founded by brothers Nick and Giles English in 2002. Their experience in aviation allows them to manufacture sturdy and practical timepieces that meet military aviation standards. The story of how this independent watchmaker came to be is quite interesting. While flying to France, an unexpected storm forced Nick and Giles to make an emergency landing on a farm nearby. The farm owner who assisted them, Antoine Bremont, was coincidentally a watch enthusiast. To pay tribute to this kind man, Nick and Giles decided to name their brand him. Although this independent brand is relatively young, it has produced excellent timepieces, some through collaborations with other companies as well.
9. Franck Muller

Franck Muller is famous amongst independent watchmakers for being the "Master of Complications". Franck Muller has created and designed one-of-a-kind timepieces that feature innovative complications, reliable movements, and an exclusive design. These Franck Muller timepieces are wonderfully complex and can be made up of 200 to 1,483 components. Established by Franck and Vartan Sirmakes, this independent brand treats every model as a work of art. Their most popular collection, the Cintree Curvex, is highly regarded for its unique looks and curvaceous casing. Luxurious in every aspect, the stunning timepieces of Franck Muller are definitely a sight to behold and use.
10. Oris

Oris has performed some incredible feats as an independent watch company. They managed to break through the quartz crisis alone and emerge as one of the largest companies in the Swiss watchmaking game. Oris has a number of impressive collections. From sporty timepieces like the Aquis and Big Crown Propilot to dressier counterparts such as the Classic and Artelier, Oris has an answer for everyone's horological needs. With great build quality, in-house modified movements, and rich history, Oris watches all have incredible value. To top it all off, their models are also relatively affordable, making them accessible for many people. 
Three Reasons Why You Should Buy From Independent Watchmakers
Did you expect some of these brands to be independent watchmakers? Whatever the case, these are some of the most famous privately-owned companies to date. With a better idea of what independent watchmakers, this now begs an important question. Is there any difference between buying from independent watchmakers and buying from brands under conglomerates? The answer is definitely yes. Here are some of the benefits you get when you purchase a timepiece from an independent watchmaking brand.
Creative Designs
When you're up against many well-established brands with sizable followings, it can be pretty difficult to stand out. To make themselves known in the competition, indie watchmakers need to get creative. They need to create a unique style that gives their brand its identity and personality. A watchmaking company that is not under a conglomerate has all the creative independence in its hands. As such, they have the freedom to craft truly ground-breaking watches. If you purchase a timepiece from an adept independent watch brand, you will be getting a timekeeper guaranteed to stand out from the rest. Take Oris, for example. Their independence allowed them to develop a mechanical altimeter watch — something you certainly do not see every day in the scope of altimeter watches.
Value for Money
As stated, independent watchmakers supply and assemble their timepieces on their own. That also means they provide most, if not, all of their components for their watches. A movement with original parts gives a timepiece more value and distinction. Once you purchase a product from a promising independent brand, you will notice the exclusivity of both its exterior and interior design. In most cases, you will not be seeing the typical ETA movement you see in a whole lot of Swiss watches. One of the greatest independent watchmakers with timepieces of high value is Rolex. Everything it does, it does from scratch, and its timepieces increase exponentially in value as time passes.
Patronage
Much like how you pay a ticket to watch an indie artist or band, you would also want to support independent watchmakers by buying their watches. Money can go a long way for an independent watchmaking brand, especially if it is a microbrand. When it takes a year to make around a hundred watches, you know that the product has the quality and is produced by a meticulous and caring process. By paying for the models of independent watchmakers, you help everyone involved in making your watch. This ensures that these independent watchmaking brands can continue to grow and keep up the good work.
Final Thoughts
Truthfully, the vast majority of independent watchmakers are not that well-known. Despite their brilliant timepieces, many independent watchmakers operate without the safety net of conglomerates like the Swatch Group. If you love the models that these independent brands develop, why not support them even more by purchasing their products and telling your family and friends about them? Like with any successful brand, everyone starts their business small, and not every independent brand can hit it as big as quickly as a company like Rolex. Give some of these highly skilled and passionate independent watchmakers time to grow, and they might even become the next big craze in the realm of watches.
Featured Image By: Patek Philippe
Need a cheaper timepiece? How about settling for one of the best affordable Hamilton models — the Khaki King Auto.