New & Feature
A Comprehensive Walkthrough of Different Types of Watch Straps
Mar 30, 2022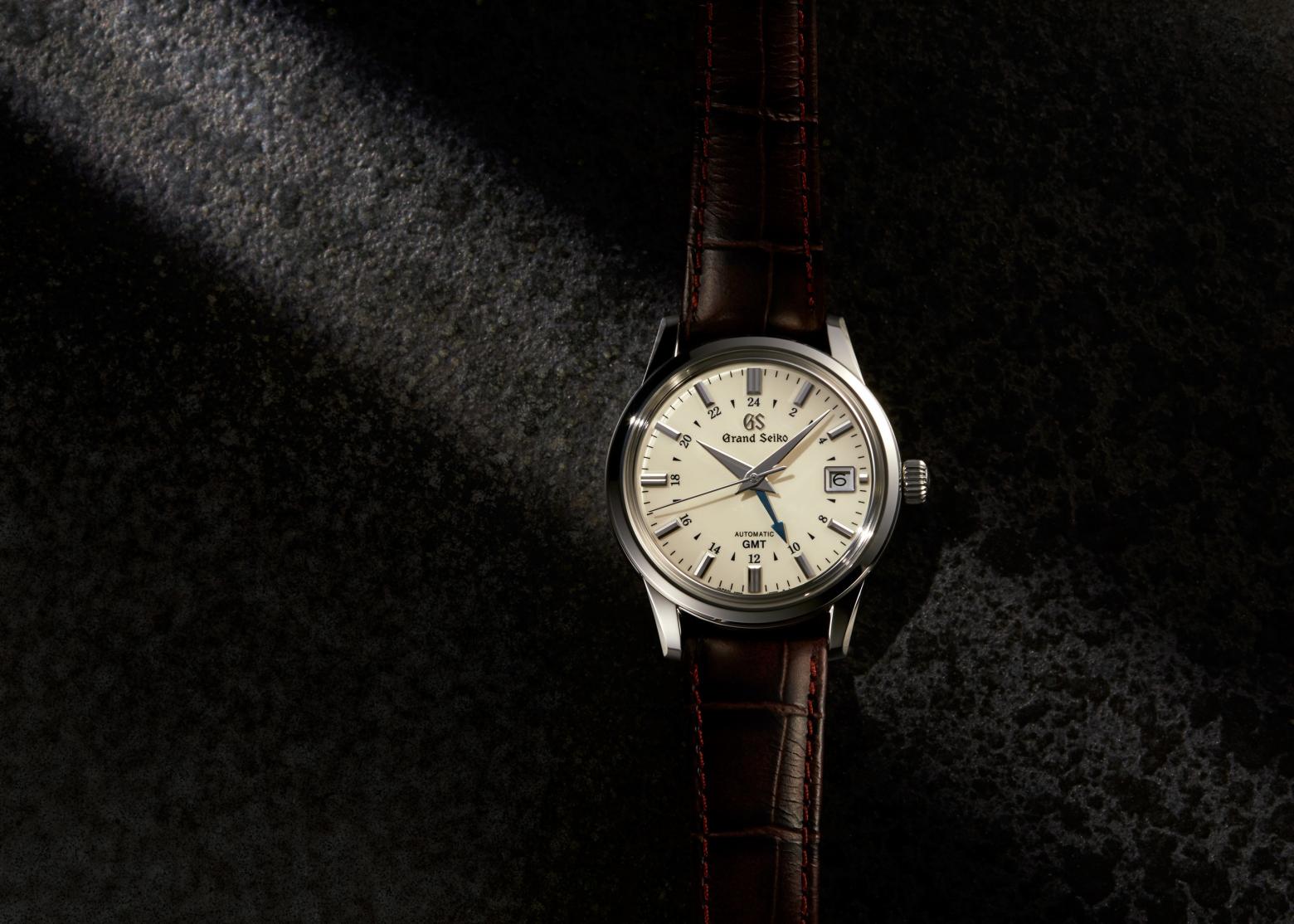 Apart from being your personal timekeeper, watches also make for excellent fashion statements. They come in various attractive designs, shapes, and styles that aptly tell a lot about their wearer's character. In general, most people would agree that the dial of the timepiece is the star of the show, succinctly conveying the wearer's unique tastes and preferences. 
However, let us not forget the impact a watch strap has in completing your timepiece. Depending on how well your watch strap pairs with your wristwatch, it can either make or break your entire look. If you are unsure which watch strap to pair with your beloved timepiece, have a look at this comprehensive guide on the different types of watch straps that exist.
What Exactly is a Watch Strap?
Watch band, watch bracelet, watch belt, whatever you may call it — the watch strap is essentially the band you put on a wristwatch so that you can strap it around your wrist. Because it has both functional and cosmetic purposes, the watch strap can also be categorised as a fashion accessory.
The most common materials utilised in making watch straps are as follows: leather, rubber, nylon, and metals. Sometimes, watchmakers will use a combination of these materials as well. Watch straps are typically fastened with a buckle or a folding clasp. Since watch brands all have their own takes on what different types of watch straps look like, there are many different variants that you can try. Certain types of watch straps also come with a diver's extension or an extra strap piece, so that wearers can adjust the length of their watch strap while wearing their dive apparel. 
Different Types of Watch Straps
Leather Strap
A timeless classic that is the favourite of many enthusiasts and collectors, the leather strap is a naturally soft and comfortable type of watch strap that emphasises flexibility and longevity. It has the ability to adjust and expand over time so that wearers can grow into their leather straps, allowing them to fit perfectly.
Leather straps are available in numerous colours and styles. As you browse through different catalogues of leather straps, you will also see that some of them have different paddings, finishings, and stitching patterns. These straps vary in price depending on their quality and exclusivity. As such, when purchasing a leather strap, you must take into account the brand and the strap maker.
Leather straps are mostly made from cowhide. However, there are also many straps out there that make use of other forms of leather. Nowadays, strap makers source their leather from calves, alligators, crocodiles, ostriches, and even sharks. Each hide has a distinct appearance and texture that makes them recognisable against other types of leather straps.
A leather strap exudes class and sophistication, making them exceptional choices for dress watches. Because of its classy aesthetic, leather can easily match any sort of formalwear. For fastening, leather straps tend to use a pin buckle system or a three-fold clasp with a push-button release for easy removal.
Grand Seiko SBGM221 

For a better perspective of the qualities and characteristics of a leather strap, let us take a look at the Grand Seiko SBGM221. Part of the 9S Mechanical series, this Grand Seiko dress watch shows off simplicity, elegance, and a sleek design. Its 39mm stainless steel case flaunts the brand's unique Zaratsu finishing, which gives this watch's exterior its incredible lustre. The strap itself is made from soft brown crocodile leather and it wonderfully emphasises the clean look of the ivory dial. 
The dial of this Grand Seiko piece is protected by a layer of sapphire crystal that has been treated with anti-reflective coatings. The dial itself is neat and organised, decorated with silver dauphine hands, rectangular indices, a date complication at 3 o'clock, and a special GMT function that is represented by a 24-hour index and a blued steel arrow hand.
Powering this watch is the self-winding Calibre 9S66. Held by 25 jewels, this movement produces 28,800 vibrations per hour and has an impressive power reserve of 72 hours. Wearers who want to see the Calibre 9S66 in action can view the movement through the watch's see-through sapphire case back.
The Grand Seiko SBGM221 retails at a price of around $5,280 USD.
Three-Link Metal Bracelet
Metal bracelets are quite possibly the most versatile types of watch straps on the market. It is a popular choice for sports watches, but it can also fit well on both more casual and dressier timepieces. Metal bracelets are robust and bring a bit of heft to your wrist. As such, authentic, quality metal bracelets can be easily distinguished by the feeling of the weighty metal against your wrist. 
Metal bracelets can be paired with virtually any timepiece, and they can make their wearers appear smarter and more serious. A metal bracelet conventionally locks itself with a deployment clasp. One of the most prevalent types of metal bracelets used by watchmakers is the three-piece link stainless steel bracelet.
Ordinarily, a metal bracelet wears out along with the timepiece it is coupled with, so you will not have to get it replaced too often. Due to their solid composition, metal bracelets are incapable of getting soaked. In addition, they are not as easy to damage as other types of watch straps.
Despite all these strengths, however, metal bracelets have their fair share of cons too. For instance, since metal bracelets do not absorb liquid, sweat can get trapped under the links and might irritate the wearer's skin. Furthermore, metal bracelets are a little trickier to clean since grime can easily make its way into the tiny crevices of the bracelet's links.
Omega Seamaster Planet Ocean 600m (232.30.46.21.01.001) 

Being able to traverse incredible depths of up to 600m, the Omega Seamaster Planet Ocean is a diver watch you would not want to dive without. Housed in a sizable 45.5mm stainless steel case, this Omega timepiece features a screw-down crown and a helium escape valve that allows the watch to depressurise itself after a deep dive. With its see-through caseback and domed anti-reflective sapphire crystal, this wristwatch is safely secured on all sides. Matching the sleek looks of this timepiece is a three-piece link stainless steel bracelet. This bracelet is equipped with a diver's extension to allow for a snug fit even when the wearer is dressed in a wetsuit. 
The jet-black dial of this Seamaster watch is decorated with applied arrowhead hands, thick hour indices, and a date window at 3 o'clock. The dark surface contrasts nicely against the silver tones of the hands and indices while also allowing for greater legibility. Even better is the fact that these hands and hour markers are all generously coated with luminescent Super-LumiNova, giving wearers a clear view of the watch face even in the darkest waters. Powering this watch is a chronometer-rated Omega Co-Axial Calibre 8500. It is an automatic movement with 39 jewels and a substantial 60-hour power reserve. 
You can purchase this Omega Seamaster piece for approximately $5,255 USD.
Other Versions of the Metal Bracelet 

Most of the time, when you see someone wearing a watch with a metal bracelet, it will be the three-piece link variant. While this is the most common type of metal bracelet, it is far from the only one. There are several other variations of the metal bracelet, such as the Bonklip, the beads of rice, the ladder, and the Milanese.
The Bonklip bracelet was developed in the 1920s. It has a unique design of long, circular links and was issued on British military wristwatches between the 1940s and the 1960s. Today, the Bonklip bracelet is used to give watches a more refreshing, vintage look. You can see this effect for yourself on the robust Breitling Chronomat B01. Next, we have the bracelet known as the beads of rice. Its key aesthetic feature is its centre links, which are reminiscent of beads of rice laid down side by side. The Jaeger-LeCoultre Master Chronograph Ref. Q1538120 is a brilliant model that boasts this kind of watch strap.
The ladder metal bracelet is characterised by having wider spaces between its folded links, giving it the appearance of a ladder. Enthusiasts can find the ladder metal bracelet on several Zenith El Primero watches. Lastly, we have the Milanese bracelet, which is made of metal woven in a mesh-like pattern. Its composition makes the bracelet more resistant to scratches. Out of all the metal bracelets mentioned, the Milanese bracelet is the most commonly used in modern watches. Some timepieces that sport the Milanese bracelet include the IWC Portofino Automatic Ref. IW458110 and the Seiko Presage Cocktail Ref. SRPF39J1.
Brands like Rolex also have their own exclusive versions of metal bracelets like the Oyster, the Jubilee, and the President's bracelet. Made out of 904L stainless steel, the three-piece link Rolex Oyster bracelet is arguably the most iconic version of Rolex's metal bracelet. It has excellent resistance against scratches and corrosion.
Rolex's Jubilee bracelet variant is typically a Rolesor piece. It takes the form of a five-piece link bracelet, with a recognisable three-piece centre link that is made out of gold and outer links made of 904L stainless steel. This type of bracelet is typically found on Rolex Datejust models. Finally, the brand's most exclusive and luxurious bracelet is the President, which is made from various precious metals. Worn by presidents and many other important figures, the President bracelet is the epitome of affluence and is the signature watch band for the Rolex Day-Date.
Another example of a brand having its own exclusive metal bracelet is the Royal Oak watch band, which can be found on numerous models from Audemars Piguet. Initially designed by Swiss watch designer Gerald Genta, the Royal Oak bracelet was a unique metal strap built into the watch itself. Unlike most bracelets which are removable, the Royal Oak metal bracelet is a part of the timepiece and cannot be removed. Nowadays, many other brands have developed their own versions of this iconic bracelet. However, it will always be known as the bracelet Genta developed for the Audemars Piguet Royal Oak.
NATO Band
Also known as the nylon strap, the NATO band was first issued to British soldiers in 1973. Made entirely out of nylon, this type of watch strap is rugged, comfortable, and much lighter than leather or metal. The NATO band adopts a one-piece design that allows the watch band to stay attached to the watch, even when the watch's spring bar comes loose. As such, for soldiers on the battlefield, the NATO strap was critical in keeping their timekeeper on their wrist at all times.
NATO straps come in a variety of patterns and colours. A majority of their styles and colourways have military origins, representing different platoons and regimens. While NATO straps are typically made from one-piece nylon, other variants made from leather and other materials also exist.
Traditional NATO straps usually consist of a one-piece length of nylon fitted with a metal tang buckle and three metal keepers. The strap is slid behind the watch's spring bars and sits between the case back and your wrist.  An additional length of nylon is left on the underside of the strap to ensure that the timepiece will never slip off. 
The design of the NATO strap makes it the perfect companion for tool watches. These include divers watches, pilots watches, and field watches. The practicality of the NATO strap makes it an excellent choice for those who want to bring their timepieces through extreme conditions. That said, the NATO strap can also fit well on classic dress pieces. Slap it on a vintage Submariner or Seamaster, and you would be amazed by just how well it matches. 
Hamilton Khaki Field Mechanical (H69529913)

The American brand Hamilton is known for its rich history with the American Armed Forces. During the 1940s, Hamilton became one of the official watch suppliers for the U.S. Military, and its military watches from that time inspired the designs of future collections such as the Hamilton Khaki Field. Based on Hamilton's original soldier watch, the Khaki Field Mechanical reimagines an iconic look with a few significant updates. Housed in a 42mm sandblasted stainless steel case, this timepiece boasts a tough and robust look that is beautifully complemented by its rugged military green NATO strap. 
The Khaki Field Mechanical is water-resistant up to depths of 50m, which keeps the watch safe from raindrops and splashes of water. Its clean white dial has a 24-hour layout, with Arabic numerals in a neat typeface and luminous, soft orange hour markers in the form of small triangles. Its syringe hands are also coated in Super-LumiNova to ensure optimal legibility, be it day or night. Underneath this straightforward watch face is a hand-winding H-50 movement with an extended power reserve that can last up to 80 hours.
The case of this watch is water-resistant up to depths of 50m. It may not be good for swimming, but it can surely fend off raindrops and splashes of water from entering the inner timepiece. Its white dial features a 24-hour time index with pronounced hour markers. Coated on its triangular indices and central hands are Super-LumiNova to ensure optimal legibility, whether day or night. Underneath the white surface is a hand-winding H-50 movement featuring an extended power reserve that can last up to 80 hours.
The Hamilton Khaki Field Mechanical has a price tag of just $520 USD.
Rubber Strap
Do not worry, this is not the red rubber band you normally see in the office. The rubber watch band entered the mainstream of watch straps in the 1960s and gained popularity throughout the 1970s and 1980s. Though some earlier rubber strap models are deemed to be brittle, uncomfortable, and unattractive, modern rubber straps have advanced to the point where they no longer have those issues. Currently, there are a number of different variations of the rubber watch strap. The different types include natural rubber, silicone rubber, PVC rubber (Polyvinyl Chloride), PU rubber (Polyurethane), and other synthetic rubbers. 
Using a rubber strap for your watch comes with a few benefits. Apart from highly being durable, rubber straps are also non-allergenic and non-toxic, so they are perfect for people with sensitive skin. Rubber watch bands come in a wide range of colours and textures and are very easy to clean. On top of that, they are supple, lightweight, adjustable, and have a casual, stylish charm. All these qualities make the rubber strap an excellent choice for wearers who prioritise convenience and practicality. Though rubber straps fit well on many types of watches, their true beauty comes out when paired with a diver piece.
Breitling Superocean Automatic 48 (V17369161C1S1)

With its DLC-coated titanium case and impressive 300m depth rating, the Breitling Superocean Automatic 48 is a heavy-duty diver that can survive the harshest of environments. Its scratch-resistant convex sapphire glass has been glare-proofed on both sides to guarantee optimal legibility. Despite its oversized 48mm diameter, this Breitling watch has a very lightweight profile, thanks to its titanium build and dark blue rubber strap. A screw-locked crown and screwed-in rear case ensure that no moisture or dust will leak into this timepiece. 
The dial of this Superocean watch shows off a gorgeous metallic blue finish. It is decorated with pronounced hour indices and thick sword hands, all applied with luminescence, so you can read the watch face clearly no matter how deep you dive. Driving this watch is a self-winding Breitling 17 calibre that has a beat frequency of 28,800 vibrations per hour (4Hz) and a power reserve that lasts up to 38 hours when fully wound. As with most dive models, the blue bezel on top of this watch rotates unidirectionally and is used as an elapsed time scale for divers to keep track of their time spent underwater.
This Breitling piece retails at around $5,500 USD.
Bund Strap
Most types of watch straps are made for convenience or necessity, and the same is true of the bund strap. The bund strap was invented to improve upon the traditional aviation straps that German pilots used during World War II. During World War II, pilots found that one of the most dangerous hazards they could encounter in midflight was a fire. If the flames were to come into contact with the metallic surfaces of the watch, their pilot timepieces would rapidly become superheated. If the pilot was using a regular watch strap, their wrist would end up getting scalded by their own timepiece.
As a solution to this problem, the bund strap was developed. The core purpose of the bund strap was to prevent the watch from hurting the wearer during extreme conditions. As such, it is designed with a wide portion of leather that goes between your wrist and the watch case so that the watch does not touch your skin at all. 
Like the traditional aviation strap, the bund strap is made out of leather. It is a great strap option not just for pilots, but also for wearers who have metal allergies. The bund strap is also suitable for those who plan to bring their watches to high altitudes where temperatures drastically drop; since the leather of the bund strap will not get cold the same way the metal surfaces of a watch would. That said, you might not want to wear a bund strap on a hot day, as the leather will heat up your wrist and can be quite stifling. In addition, those with small wrist sizes might also have a hard time wearing a bund strap due to its size.
Sinn Modell 856 B-Uhr – $2,105 USD

The Modell 856 B-Uhr is Sinn's modern interpretation of a deck watch. This timepiece comes in a bead-blasted 40mm stainless steel case is highly resistant to low pressures and is waterproof up to depths of 200m. Its light brown bund strap fits perfectly, giving the watch a more utilitarian look. 
One interesting thing about this timepiece is the exclusive design of its dial. Unlike most watches, the minute markers of this watch are on the outer ring while the hour numeral markers are on the inner ring. While this might look peculiar to most people, this design stays true to the traditional deck watch look. Since minutes were more important during marine missions, it was pivotal that wearers were able to identify them quickly.
This watch is powered by a Sellita SW300-1 self-winding movement equipped with a power supply of 42 hours and Magnetic Field Protection. This allows the timepiece to withstand magnetic fields of up to 80,000 amperes per meter. In addition to that, this Sinn timepiece also utilises Ar-Dehumidifying technology, which enhances the movement's reliability and reduces fogging on the watch's anti-reflective sapphire glass.
You can get your hands on this Sinn Instrument Watch for approximately $2,105 USD.
Final Thoughts
Although they are not usually the highlight of a wristwatch, the watch strap will forever play a crucial role in connecting wearers to their watches. If you're still unsure about which strap best suits your watch, you could always do a bit of research and experimentation. 
One of the most fun a wearer can have with their beloved timepiece is to try on different types of straps and see which one matches your preferences the most. With all the after-market options you can consider, you are sure to find the perfect strap for your personal timekeeper.
Featured Image By: Grand Seiko
Need a sporty timepiece made out of Carbon Fiber? Here are 15 of the best carbon fiber watches on the market.