Watch Guide
Watch Hands: A Handy Guide to the Different Styles
Nov 19, 2020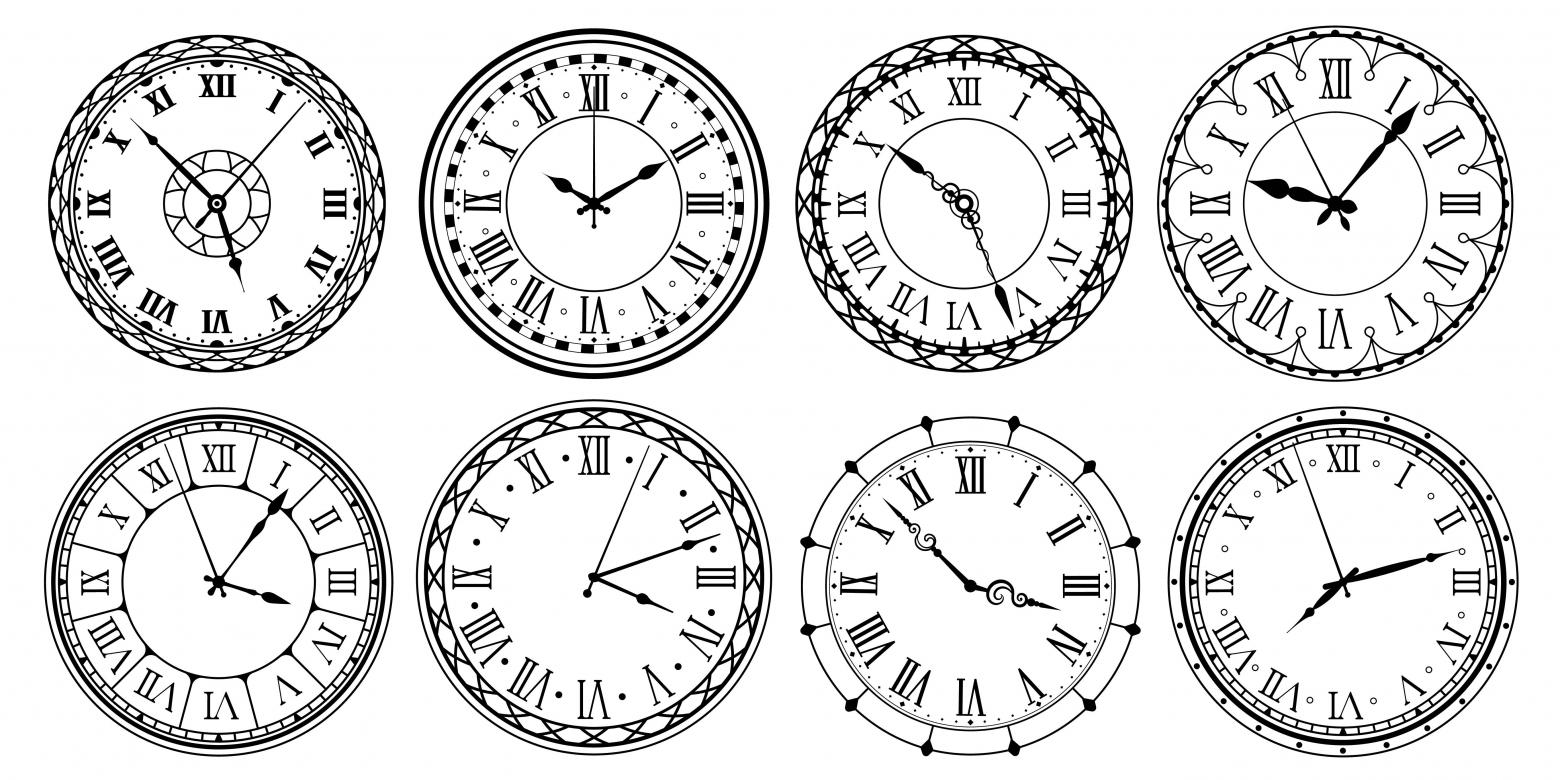 There are a lot of ways to give a watch its own personality. One of the most obvious is the colourway and shape of the case. Some watch designers, however, choose a more subtle approach of giving a timepiece its unique character — through watch hands. And in my opinion, watch hands can either make or break the overall aesthetic of a timepiece. Although they take up very little space on the dial, we look at the hands frequently to check the time.
With that said, a lot of watchmakers have become creative in choosing the right hands for their watches. Some brands have even cemented their own identity through these hands. Tudor is often associated with the snowflake watch hands, while Breguet is known for the Breguet hands. This leaves the consumers with a lot of styles to choose from.
Different Types of Watch Hands
Without further ado, here is a list of the different types of watch hands — their distinct style, history, and the iconic watch models that feature them.
1. Lollipop Watch Hands

As its name suggests, the lollipop hands will remind you of the round popsicles you used to love as a kid. And just like those treats, it ends with a circle at the tip which is usually covered with lume. In some models, the circle comes with a triangle on top, like the ones in certain Tudor Submariner models. However, lollipop watch hands were prone to cracking, which is why this type is uncommon in the market.
Fortunately, Omega was able to crack the durability puzzle, so the issue isn't as prevalent in their models. This made the Omega Seamaster one of the most popular watches you can get with the lollipop second hands. Additionally, it blends in well with the round hour marker indexes.
2. Dauphine Watch Hands

If you're wearing a dress watch, there's a big chance that it bears the dauphine hands. In fact, it is one of the most traditional and popular types of watch hands in the market, from then till now. It has a triangular shape that tapers at the tip. To boot, these hands also come with different finishes like polished or brushed. A few models which bear the dauphine watch hands are the Jaeger-LeCoultre Reverso, Omega De Ville, and the Patek Philippe Calatrava.
As history has it, these hands were developed in the '40s; although there are conflicting opinions as to the name "dauphine" came to be. Others say that it comes from the word "dolphin" because it resembles the silhouette of the aquatic creature. But a common belief is that it comes from the French term "dauphin", which is used to call the eldest son of the King of France. Whichever story you believe, there's no denying that this design is timeless and that you can never go wrong with it.
3. Mercedes Hands

Despite its name, the mercedes hands did not come from luxury carmaker Mercedes Benz. The truth is it first appeared in Rolex models in the 1950s. At first look, the Mercedes hand looks a lot like the lollipop watch hands as it has the same circle near the tip. The only difference is that it bears a three-pointed star similar to the German car's logo.
A few enthusiasts believe that this symbolises the three environments which Rolex aims to conquer with their lineup; the sea for the Rolex Submariner, sky for the Rolex GMT Master, and land for the Rolex Explorer. While Rolex did not confirm this, this story makes a lot of sense.
Functionality-wise, the mercedes hands serve as a holder of luminous material for legibility, even in low light conditions. Apart from that, it also helps wearers differentiate the hour hand from the minute hand.
4. Baton Watch Hands

Baton hands are some of the most simple watch hands in the market. These hands appear straight and elongated with very minimal designs, pretty much like the thin sticks that conductors use in musicals. A few variations of this set include pointed and rounded edges, among others. Some baton hands can also hold lume while some cannot.
Due to its versatile design, baton hands can be seen in various styles, from diver to dress watch. To name a few, we have the Audemars Piguet Royal Oak, which has rounded baton hands; meanwhile, the Rolex Day Date features hands that have a flatter end. Lastly, the Seiko SPB149J has a slightly pointed tip to make it look more unique.
5. Cathedral Watch Hands

The cathedral hands are inspired by the stained glass windows you see in European cathedrals. While one cathedral hand may look slightly different from another, they have a few key characteristics that differentiate them from other styles. For instance, the hour hand is wide and the minute hand is slender. It is also very common for these hands to contain lume.
Moreover, this hand set is also associated with military watches, although it is unclear why this trend started. A few examples of timepieces that feature the cathedral hands are the Montblanc 1858, the Zenith Pilot, and the Seiko Alpinist. The cathedral handset is one of the most ornate watch hands of all time.
6. Fleur de Lis Hands

Another fancy set of watch hands is the fleur de lis. Like the cathedral hands, these are highly-decorated. But unlike those, these are less common. In fact, you'd be hard-pressed to find watches with this type of hands. Based on its name, it features a flower-like symbol used in European coats of arms and flags.
One brand that uses the fleur de lis hands is Czapek & Cie. Although they are not as popular today, they made bespoke timepieces for the European nobility in the 19th century. That being said, the fleur de lis hands are very fitting as this symbol is also associated with the monarchy.
7. Sword Watch Hands

A popular set is called the sword hands. Like the weapon it was named after, sword watch hands come in different shapes and sizes. Some are thick like a broadsword, while some are as thin as a rapier. Moreover, they can also be solid or skeletonised.
Due to their simple design, sword hands are very easy to find in watches. A few models that bear this set are the Cartier Drive, Rolex Milsub, and Jaeger-LeCoultre Grande Reverso.
8. Snowflake Watch Hands

If Rolex is known for the mercedes hands, then its little brother Tudor has the snowflake. In fact, the snowflake hands are only found in Tudor models, specifically the Tudor Pelagos and Tudor Black Bay. The snowflake was an attempt to set Tudor models apart from Rolex as the two brands share a lot of similarities. And as the years passed by, this iconic design went on to define Tudor as a brand.
Apart from its eye-catching design, the snowflake shape also has its purpose. For one, it is legible even underwater. This is why it received a lot of love from the French Navy a few decades ago. Now, it still receives the same amount of love for its distinctive style.
9. Alpha Watch Hands

Another simple and versatile set of hands is the alpha. These hands usually have a wide base and a pointy end. Most of these hands can also hold lume. You can see this style in action on the A. Lange & Sohne Datograph and the Parmigiani Fleurier Tonda Metrographe.
This style may often be confused with the sword hands. To differentiate the two, a rule of thumb is that the alpha is narrower at the end than the sword.
10. Breguet Watch Hands

Named after the person who designed it, the Breguet watch hand features a round hoop near the tip. Think of it like a lollipop hand but instead of a solid circle, its core is hollow. Another fascinating thing about this hand is that its hollow part resembles a crescent moon or an apple. With this, enthusiasts fondly call it the "Pomme", which means "apple" in French.
As expected, the Breguet watch hands can be seen on most Breguet models like the Breguet Marine Mechanical, Breguet Classique, and Breguet Tradition. Likewise, a few brands like Akribos have adopted this type of hands.
11. Leaf Watch Hands

The leaf hands are popular with formal watches. In truth, this is one of the most popular watch hands that you can get your hands on. As you might have guessed from its name, it has a narrow base that widens at the middle and narrows down at the tip. This mimics the organic shape of a leaf. Furthermore, other people may call it the feuille hands as it is the French word for "leaf".
Its understated design makes the leaf hand perfect for watches with a classical design. Some examples of watches that feature this set are the IWC Portugieser, Blancpain Le Brassus, and the Tissot Le Locle.
12. Syringe Watch Hands

The syringe hands are exactly what the name suggests. These hands start out as baton-style but with a needle-like tip. People sometimes call them "military points" as they were used in trench watches. Back then, telling the time as accurately as possible could mean life or death, that's why the fine points of these hands were useful in war.
Modern watches still use these hands, and some of those are the Blancpain Fifty Fathoms Bathyscaphe, the Sinn 103 ST, and the Sinn U1.
13. Spade Watch Hands

Just like one of the suits in playing cards, these watch hands resemble the spade logo. This is one of the most classical hands on the list, that's why if you're going for an old-school look, the spade hands will fit your bill.
You should also know that spade hands were often used in pocket watches and vintage clocks. In this day and age, brands hardly use these hands as they are hard to pair with modern dials. If they do, they are mostly found in classical models or even reissues.
Timepieces that use the spade hands are the Ulysse Nardin Le Locle Suisse and Glashütte Original Senator Chronometer Blue.
14. Obelisque Watch Hands

True to its name, the obelisque hand looks a lot like an obelisk with a pointy end. In fact, these watch hands look a lot like the famous obelisk found at the Luxor Temple in Egypt. They also have a lot of similarities with the alpha hands. For instance, they start with a wide base that narrows as they go farther from the centre. The difference is that the minute and hour hands are not connected with a short point at the centre.
This type of set is usually thick and goes well with sports watches. One good example of the obelisque hand set is the Blancpain Fifty Fathoms Automatique, which is known as the first modern dive watch.
15. No Hands

Lastly, there are some brands that took their creativity a step further and opted for a no-hands setup. Apparently, it's possible for a mechanical timepiece to tell time without the essential feature of a watch hand. Take the case of SevenFriday watches, in particular the SevenFriday M2B/01, which uses disks instead of hands.
Another example is the Bell & Ross BR 03-92 Bi-Compass, which only has the minute and second hands. In lieu of the hour hand, they painted a rotating disk with an arrow instead.
This type of design is best suited for those who want something modern or even something different from the common offerings. However, one thing to note is that these types of watches are not as versatile as those with classic designs.
Final Notes
Even though they're small, watch hands can make or break a timepiece's design. Whether you're a budding watch designer or just a casual collector, you'll be glad to know the different hand styles of watches and the history behind them. This will help you know and appreciate your watch more.
Curious to know the different Rolex bracelets? Check out our guide to every Rolex bracelet ever made.