New & Feature
What is COSC? A Complete Guide to the Chronometer Certification
Jul 24, 2020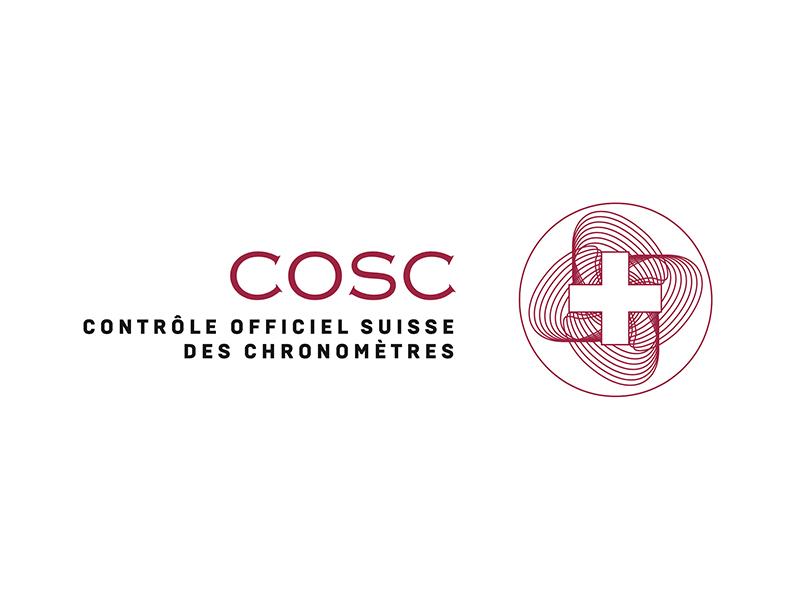 More often than not, introduction to horology can be quite a challenge. For anyone who's new to watch collecting and the industry in general, some terms can, indeed, be confusing. You have a lot of terms that wouldn't make sense at first encounter. For instance, you have terms such as "jewels" in "calibres" as well as "movements". Or how exactly does the "bezel" work?
On and on, it goes. One of the terms widely used, especially among grail or luxury watch brands would be "chronometer". Chances are you'll encounter not just any type of chronometer but a "COSC-certified" one. So, what exactly is the difference between the two? What are the requirements to get such a certification? Also, what are its criteria? Moreover, which brands can offer COSC-certified watches?
Let's end the confusion once and for all and dive into the fascinating world of COSC certifications. In this article, you'll learn all about the ultimate watch certification and more!

What is COSC?
COSC is an acronym for 'Contrôle Officiel Suisse des Chronomètres'. The organisation is crucial to the Swiss watchmaking industry as the pillar of precision and accuracy on high-precision wristwatches made in Switzerland. Also known in English as the Official Swiss Chronometer Testing Institute, the organisation is neutral and impartial. It's also a non-profit organisation that upholds the Swiss watchmaking industry as a whole.
While movement testing goes as far back as the 1800s, it wasn't until 1973 that Contrôle Officiel Suisse des Chronomètres officially came to fruition. However, the institution's legacy goes as far back as 1878.
History of the Official Swiss Chronometer Testing Institute
In 1878, five watch-making cantons had 'official offices of control of the rate of the watches'. Located within either watchmaking schools or engineering schools, the offices evaluated the quality of horological objects. Each canton — Bern, Geneva, Neuchâtel, Soleure, and Vaud — had different criteria in evaluation. For almost a century, the Swiss watchmaking industry struggled with these differences. So, in 1973, the Central Inspection Commission proposed the establishment of a single commission. The new commission comprises the five cantons, the Swiss Chamber of Watchmaking, as well as the Federation of the Swiss Watch Industry or FH. Thus, the Contrôle Officiel Suisse des Chronomètres.
Since its establishment, the institution has been a non-profit organisation meant to serve only Swiss watch brands. Beginning with seven active laboratories, the organisation has since been simplified. It now only has three laboratories located in Biel, Le Locle, and Saint-Imier.
COSC vs. Chronometer
The terms chronometer, chronograph, and even COSC often get confused with each other. More often than not, people assume that all chronographs are chronometers. On the other hand, people confuse that all chronometers are COSC-certified. As aforementioned, COSC is a certifying committee that focuses on Swiss chronometers.
"Yes, all COSC-certified watches are chronometers. However, not all chronometers are certified by this organisation."
With me so far? To create a better distinction between these terms, we must first understand the difference between a chronometer and chronograph.

Chronometer vs. Chronograph
The term chronometer often gets tossed around incorrectly. So once and for all, let's settle it. A chronometer is a high precision watch. A chronograph, on the other hand, is a timekeeping instrument with a counter for measuring time. Furthermore, chronographs are simply functions within a watch. The sub-dials on your watch that counts seconds independently? Chronograph. A GMT watch with an independent second dial? Chronograph!
With that said, understand that a chronograph alone can't be a certified chronometer. This is due to the nature of chronographs, measuring only short time intervals. Meanwhile, high precision watches with a chronograph function can be certified as chronometers.
So, in Switzerland, to be able to stamp a watch as a chronometer, it has to go through tests mandated by the COSC. The institution takes this so seriously that only about 6% of produced Swiss watches earns the title. Yes, that's still more than 1,000,000 official chronometer certificates per year. But how does this test actually go? What exactly are the requirements to even submit a timepiece for a test? What criteria do they follow before certifying a high precision watch as a chronometer?

Testing Swiss Watches at COSC
For watches to earn the coveted certification, they first have to pass a rigorous test of accuracy and precision. These, however, don't relate to the watch's behaviour when worn. It's not a simulation of the watch's day-to-day performance. They are static tests in the laboratory. Contrary to popular belief, COSC doesn't test finished watches. Instead, they test the timekeeping instruments inside or in more familiar terms, the movements. As a result, the organisation provides a snapshot of the operation of a timepiece at a certain event. This should, of course, attest to the watch's precision.
In general, the institution looks at the quality of components as well as its assembly. Every piece must not only be high quality but also placed carefully.
Therefore, not everyone can just submit a timepiece for testing. The institute only lets the highest quality timekeeping instruments to aspire for the certification. While COSC certifies the accuracy of each watch, they're only under certain circumstances or environments albeit intense. Therefore, the behaviour of a watch when worn still depends on the wearer.
Four Types of Acceptable Timepieces
There are four types of timepieces suitable for submission for the title of chronometer. Firstly, there are mechanical instruments or timepieces with balance spring oscillators. Type I are wristwatches, Type II are pocket watches that are either Lépine or Savonette, and Type III are fixed time devices such as carriage clocks, desk clocks, etc. COSC also accepts Quartz instruments as Type IV or wristwatches with quartz oscillators.
Most of the watches submitted to COSC are under Type I or wristwatches with balance spring oscillators. COSC refers to its certification to the ISO 3159 standard.

Certification Requirements
We already know that COSC only accepts high precision Swiss watches. However, not every Swiss watch can jump in such a meticulous test. For a watch to earn the coveted certification, the watch has to go through a series of tests.
Here's a glimpse of what each Type I watch goes through before learning its fate:
Firstly, the movement goes in a 5-slot clasp and wound according to the guidelines provided by the brand. Then, for 12 hours, the movement and its parts remain in a temperature-controlled enclosure at 73.4°F or 23°C. From there, the movement has to pass a series of tests for 15 days. The movements undergo tests in five positions (3 o'clock, 6 o'clock, 9 o'clock, the dial on top, the dial on the bottom), and in three different temperatures (— 8°, 23°, and 38°C). This accuracy and precision test focuses on the lost or gained time by each watch. The bigger the watch's gain or loss is, the less accurate it is. If the watch doesn't pass this test alone, it would not be COSC certified. COSC-certified watches have an average accuracy of -4/+6 seconds per day.
On the other hand, Quartz movements go through a similar test albeit only last 13 days. In addition, it is also tested at three different temperatures (— 8°, 23°, and 38°C) but with 4 different humidity levels. While its criteria are less numerous than mechanical timepieces, the tolerance levels on Quartz movements are much more stringent.
Criteria
Once passed, the movement has to go through judging based on seven various criteria. Type I timepieces have two categories depending on the watch's size. Category 1 comprises wristwatches with a fitting diameter greater than 20mm. This means that the fitting surface area should be greater than 314mm2. On the other hand, Category 2 includes wristwatches with a fitting diameter of 20mm or less, and a fitting surface area no exceeding 314mm2.
Each laboratory uses a time base made up of a synchronised DCF77 0CX0 clock and two atomic clocks. COSC also makes use of two different time references, GPS and DCF. The positive or negative status depends on whether the movement is ahead of or behind the reference time.
The minimum requirements for balance spring wristwatches or Type I timepieces are as follows:

Minimum requirements for Quartz Oscillator wristwatches or Type IV watches:

If the movement passes the tests as well as the abovementioned criteria post-test, then it shall be awarded the certification.
Testing Watch Heads
Aside from the observation of movements, COSC also tests watch heads or watches without straps. ISO 3159 specifies that the certification may be carried out at a watch head or movement level. Therefore, the title "Chronometer" may apply in the same way in both cases. However, the choice still falls with the manufacturer themselves.
The testing of watch heads is the most absolute. This is due to the fact that there is no further intervention at a production level. But this can be more expensive than movement observation. This is because setting up and observation work involve the presence and manual work of an operator for each part; this makes it longer as well. Movement observations fully function on a computerised scale. So-called exceptional watches mainly go for such observation. The minimum requirements for mechanical watch heads are the same as those for Type I instruments.

The Certification
Most chronometers on the market include a chronometer certificate on their packaging. Some are branded according to the company. Brands like Rolex and Omega display the word "Chronometer" on their watch's dials. Omega goes as far as providing a METAS certification for its COSC-certified watches.
Brands with COSC Certified Watches
COSC already ceased releasing information regarding the number of COSC-certified watches for each Swiss brand. This is due to the brands' demands to protect their privacy. However, in data released in 2015, here are the brands that have the most COSC-certified timepieces.
Rolex comes first with 795,716 watches. Omega comes second with 511,861 watches. Breitling is third with 147,917 certified timepieces; 28,499 of these are quartz models. Swatch Group takes on the fourth and fifth place with Tissot and Mido. The brands have 96,563 and 49,962 models certified by COSC respectively. From there, we find a drop in the number of COSC certified watches for each brand.
Tudor has 23,003 while Chopard has 16,107 certified watches. Zenith, on the other hand, has 6,824 watches. Panerai has 6,262 watches certified by COSC while Bremont comes with about 5,860 watches on the list. Ball Watch Co. has 5,031, Carl F. Bucherer has 4,577, and Titoni has 4,146. Meanwhile, Christopher Ward has 3,362 certified watches, and Ulysse Nardin has 2,561. It's unsure whether the data still is still accurate. However, each of these brands boasts their collection of high precision watches.
COSC: In a Nutshell
Chronographs are functions within a watch to measure time for a certain event. Chronometers are high precision watches. Not all chronometers are COSC-certified; all COSC watches are chronometers. These tests may only be done on high quality, high precision Swiss watches. Watches that earn this certification have an average accuracy of -4/+6 seconds per day. Mechanical watches undergo a 15-day testing process, while quartz movements undergo 13 rigorous days of intense testing. While it's more expensive, watches may be tested on a watch head level or a watch without a strap.
Accuracy and Precision, Certified
There's no denying that a COSC-certified watch offers a lot more than just the title. COSC attests to the accuracy and precision of each watch that makes it much more reliable. It's not just a fancy certificate you get with your watch but a solid proof of what your watch had to endure to bring you accurate time readings.
But just because a chronometer is not COSC certified doesn't mean it's less reliable. The COSC only aims to uphold the Swiss watchmaking industry and prove the country's superiority in the business. Other chronometers from other brands, from other countries, are still worth looking at. At the end of the day, chronometers will always be the paragon of horology excellence, COSC certified or not.
We hope that this clarifies any confusion about chronometers, COSC-certified watches, and even chronograph!
---
Looking for high-quality chronometers? Check out our review of the classic Rolex Oyster Perpetual Datejust 41, or check out our list of the best Rolex chronometer watches.