New & Feature
A Closer Look at the 20 Oldest Watch Brands in Existence
Mar 07, 2022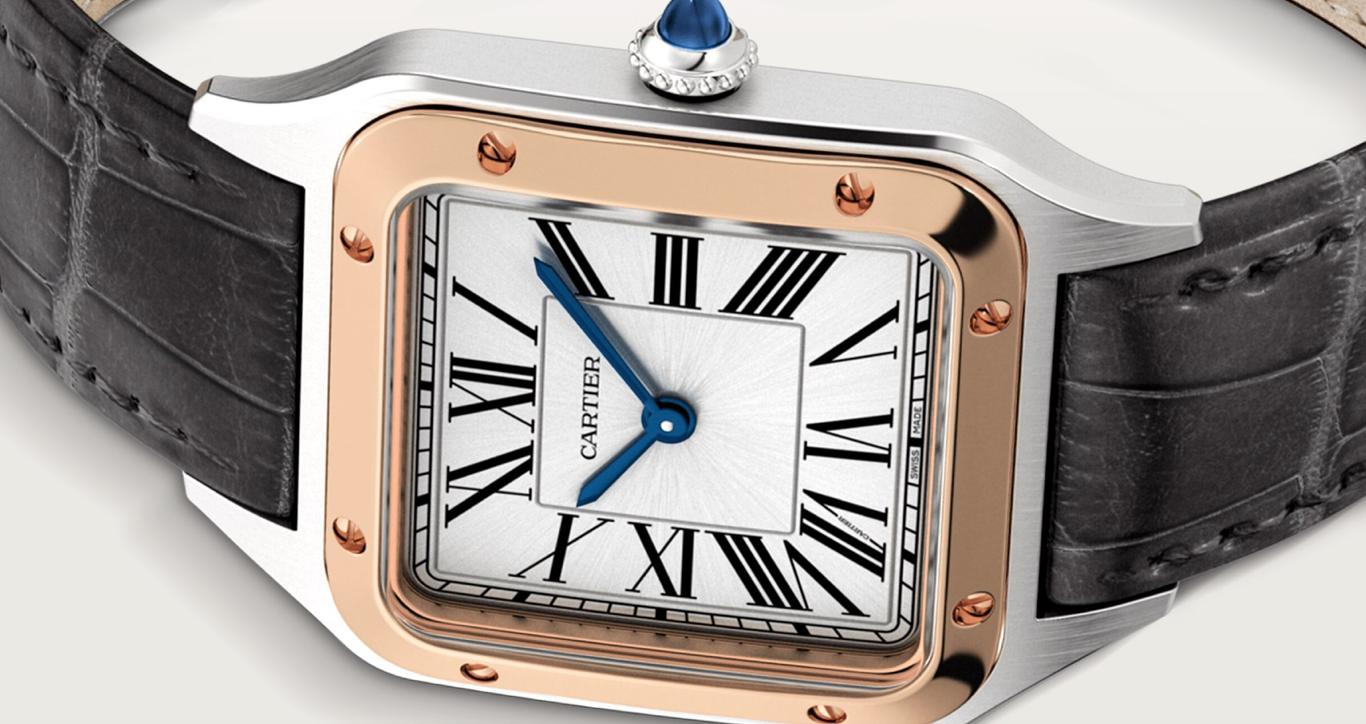 The watchmaking industry is one that is built on both tradition and innovation. This is why there continues to be a good balance between the past and the present in the world of horology. While many new names and competitors have risen in the watch industry, there are also numerous manufacturers that have been around for centuries. Let us take a quick trip to the past as we check out some of the oldest watch brands that are still in operation today.
20 Oldest Watch Brands
1. Blancpain (1735)

First up, we have Blancpain, which is a luxury brand with a history that dates all the way back to 1735. What started out as a one-man team, thanks to Jehan-Jacques Blancpain, eventually became a well-established watch company at the forefront of the industry. Aside from being known as one of the oldest watch brands in the world, Blancpain is also highly regarded for its masterful way of showcasing both tradition and innovation in all of its models. In fact, Blancpain is known to be an expert in offering well-crafted watch complications that will leave you in awe. 
At present, Blancpain is currently a firm under the Swatch Group, alongside many other notable watchmakers. Its most popular watch collections today include the Fifty Fathoms, the Villeret, and the Métiers d'Art. All three watch lines boast different forms of excellent craftsmanship, with one centred around diving, one focusing on elegant complications, and one revolving around art, respectively.
If you are interested in getting a watch from Blancpain, be prepared to shell out at least $10,000 USD.
2. Favre-Leuba (1737)

The second company on this list is Favre-Leuba, which was founded by Abraham Favre back in 1737. Just like most origin stories, this brand started out as a small workshop dedicated to watchmaking. As it was passed on to the succeeding generations of Favre family, the business gradually expanded in size. From the very beginning, the brand's passion and dedication to the horological craft have allowed it to create timepieces that were ahead of their time, both in design and functionality.  
Now, with over 250 years of experience to back it up, it is no wonder why Favre-Leuba remains such a well-acclaimed name in the industry. Favre-Leuba's current lineup consists of only two main collections, namely the Raider and Chief series. Regardless, each and every model Favre-Leuba offers serves as a reflection of how they value ambition and innovation, even as one of the oldest watch brands out there. 
As a luxury watch brand, Favre-Leuba actually offers its watches at relatively accessible prices. You only need around $2,000 USD to $5,000 USD to get your hands on a Favre-Leuba timepiece.
3. Vacheron Constantin (1755)

Besides being one of the oldest watch brands in the world, Vacheron Constantin is a legendary, very well-established name in Haute Horology. In fact, this brand is referred to as one of the Holy Trinity of Watches, alongside Patek Philippe and Audemars Piguet, which is a rather prestigious title to uphold. Even though Vacheron Constantin has already more than proven itself, the brand continues to exceed expectations with every timepiece it releases.
At present, Vacheron Constantin offers nine different collections, including the Patrimony, Overseas, and Historiques. While all of its watch lines are great, some of the brand's most popular models include the Patrimony Perpetual Calendar Ultra-Thin Ref. 43175 and the Overseas World Time Ref. 7700V. As you might have guessed from their names, these two models stand out for their incredibly intricate watch complications, such as a perpetual calendar and a display of 37 different time zones. These watches epitomise how Vacheron Constantin has perfectly integrated tradition with innovation.
If you are set on getting your own Vacheron Constantin timepiece, be prepared because its models range from around $22,000 USD to over $200,000 USD.
4. Breguet (1775)

Next, we have Breguet, which was founded by Abraham-Louis Breguet in 1775. Thanks to his skills and years of apprenticeship, Breguet's business endeavour was met with much success. He was able to craft timepieces that really piqued the interest of people, both commoners and the elite. It is said that even royals eventually became patrons of Breguet's creations, which is to be expected from one of the oldest watch brands today.
Breguet's reputation remains just as respected as ever, as it is still a very well-known name in the luxury watchmaking world. The brand offers eight different collections that are each equally amazing in their own right. However, Breguet's more renowned watch lines are the Tradition and Classique. The watches in each of these collections all have the same quintessential, almost regal aesthetic that characterises Breguet watches. Indeed, when it comes to timepieces that scream elegance and tradition, no one does it better than Breguet. 
For those who are interested, the watches in Breguet's catalogue typically range from around $5,000 USD to over $10,000 USD.
5. Girard-Perregaux (1791)

The next entry on this list of oldest watch brands is Girard-Perregaux, founded back in 1791. For more than two centuries, it has been gracing the industry with innovative timepieces that are all masterfully crafted. Best known for its racing chronographs, which dominated the scene in the 1950s and 1960s, the brand is perceived by many enthusiasts to be on the same level as other Haute Horology watchmakers.
Girard-Perregaux currently has five collections under its belt, with the Laureato and the Competizione being the most popular. Both of these watch lines are fan-favourites amongst both collectors and the general public for their distinctive and sporty designs. In fact, when talking about sports watches that exude timeless elegance and swagger, the Laureato and Competizione will definitely be amongst the first models to come to mind.
Girard-Perregaux watches have a price range of around $5,000 USD to over $15,000 USD, which is quite reasonable for such a well-established brand.
6. Baume et Mercier (1830)

Next on our list of oldest watch brands, we have Baume et Mercier, whose story dates back to as early as 1830. What started out as a small watch dealership eventually became a highly-respected brand in the industry. Baume et Mercier made a name for itself by producing highly precise timepieces. Its watches were so precise that they won precision timing trials by the Kew Observatory in 1892, a record that remained unchallenged for more than a decade. Over the years, the brand has only distinguished itself further, winning more awards like the prestigious Poinçon de Genève in 1919 and the Golden Rose of Baden-Baden.
Today, the name Baume et Mercier is certainly one to be reckoned with. It offers a gorgeous selection of watches, with its most well-liked choices coming from the Clifton Club and Classima collections. Known for producing luxurious sports watches and dress watches respectively, these collections provide models which are the perfect blend of artistry and functionality.
You are bound to find the perfect watch for you with Baume et Mercier, as it has a rather extensive lineup. Most models from this brand fall within the $1,000 USD to $5,000 USD price range.
7. Longines (1832)

Longines was founded back in 1832 by August Agassiz and two others. Even during its early days, Longines was already known for its impressive advancements in watchmaking. Longines was even able to create its own chronograph movement just a couple of decades after the company was established.
Longines' dedication to innovation has remained the same over the years, allowing the brand to constantly evolve in terms of technology and engineering. Out of the 21 watch lines that Longines offers, some of the most well-liked series include the Master, the HydroConquest, and the Heritage Classic. While the Master shows off Longines' most complex watch complications and styles, the HydroConquest is a collection of top-notch dive watches, and the Heritage Classic consists of modern reimaginings of vintage Longines pieces. Indeed, Longines provides both classic and contemporary timepieces by embracing the past, present, and future.
With a total of 908 models in its current catalogue, the selection of timepieces in Longines' arsenal is truly vast. As such, the price range of these watches is quite wide, ranging from around $3,000 USD to over $20,000 USD depending on the materials used, the reputation of the piece, and more.
8. Jaeger-LeCoultre (1833)

The next oldest watch brand is the renowned Jaeger-LeCoultre, which was established back in 1833 by a very innovative man named Antoine LeCoultre. Aside from founding this brand, LeCoultre also made great contributions to horology by inventing different types of machinery and tools such as the Millionomètre, the world's most precise measuring instrument at the time. Jaeger-LeCoultre has always been at the forefront of watchmaking. Today, it has only continued this tradition by producing some of the world's smallest movements and one of the most complex wristwatches ever, the Grande Complication. 
At present, Jaeger-LeCoultre has seven collections under its belt, with the most notable being the Master and Reverso. The Reverso series is a particular highlight, as it features a one-of-a-kind reversible case design. Made especially for polo matches, this design allows wearers to keep their watches' faces safe from any harm. Not only are Jaeger-LeCoultre's watches visually appealing and practical, but they are also equipped with well-crafted mechanisms that give nothing short of reliable performance.
With Jaeger-LeCoultre's pristine reputation, it should be no surprise that you would have to shell out at least $20,000 USD to get your hands on one of their pieces.
9. Patek Philippe (1839)

Patek Philippe is a truly remarkable brand that most of us have probably heard of before. This watchmaker was founded back in 1839, making it one of the oldest watch brands in existence now. When discussing Haute Horology and luxury timepieces, Patek Philippe is a name that is guaranteed to be mentioned, which is a testament to how highly regarded they are in the industry. Like Vacheron Constantin, Patek Philippe makes up another leg of the Holy Trinity of Watches.
Patek Philippe's current catalogue is categorised into 9 different collections. While its watch lines are all very well-known, the most sought-after Patek pieces are from the Nautilus and Calatrava ranges. The Nautilus, in particular, is famous for being an iconic Gerald Genta design, with a distinctive stainless steel build and a brushed octagonal bezel inspired by the portholes of a ship. For those who enjoy a life of sporty luxury, getting a model from any of these lines is perceived as an excellent investment.
The prestige of Patek Philippe means that its products tend to come with exorbitant price tags. If you are thinking of getting a watch from this brand, your purchase can cost anything between $20,000 USD to over a million dollars.
10. Ulysse-Nardin (1846) 

10th on our list of the oldest watch brands is Ulysse-Nardin, which was founded back in 1846. This is a Swiss luxury watch manufacturer that is best known for offering well-crafted, reliable, and precise timepieces that are specially designed for maritime affairs and adventures. As early as the 1860s, Ulysse-Nardin was already making award-winning marine chronometers, which became the very foundation of its lineup today. 
At present, Ulysse-Nardin offers a total of five collections, all of which have distinct aesthetics and purposes. The Marine and Diver collections are the Ulysse-Nardin's flagship series. They carry on the brand's nautical heritage with many models that are inspired by the seas, oceans, and other natural elements. The Ulysse-Nardin Freak watch line, however, is also a standout, as it offers avant-garde, out-of-the-box designs that you simply cannot get from other manufacturers.
If you find yourself desiring one of Ulysse-Nardin's watches, you will have to spend around $5,000 USD to over $10,000 USD to cop one.
11. OMEGA (1848)

OMEGA was founded back in 1848 by Louis Brandt, who started out as a maker of pocket watches. He turned his passion into a business that would eventually grow to become one of the most popular, oldest watch brands in the horology market. Today, OMEGA is a well-established name that often comes up when talking about Swiss luxury watchmaking, thanks to its many milestones over the decades. 
OMEGA's catalogue is massive, with luxury watches that are made to cater to diving, racing, and even spacewalking. Its watches are categorised into a total of four umbrella collections: the Constellation, Seamaster, Speedmaster, and De Ville. Under each of these is a series of sub-ranges that correspond to a specific model. For instance, the Seamaster line can be further divided down into the Aqua Terra, Diver 300M, Planet Ocean, and Heritage models. Ultimately, this just shows how diverse and extensive Omega's lineup is. Whatever it is that you need to get done, OMEGA is sure to have just the right timepiece that can help you.
In terms of pricing, an entry-level Omega watch can cost around $6,000 USD. More expensive models, on the other hand, can go up to around $50,000 USD.
12. Tissot (1853)

The next watchmaker on our list is Tissot, which has around 169 years of experience under its belt. This brand was established in 1853 by a father-son duo, Charles-Félicien Tissot and Charles-Émile Tissot, who were extremely passionate about timekeeping accessories. Early on in their business endeavour, the Tissots realised they were able to successfully sell their products to an international market. This almost seemed to foreshadow Tissot's reputation today as a famous global brand.
Tissot has a lovely selection of timepieces that all boast impressive designs and functionality. The brand is known for constantly changing with the times, evolving to stay ahead of the curve. Some of its most well-known collections include the Tissot PRX, the Tissot T-Touch, and the Tissot Powermatic. The T-Touch and Powermatic lines, especially, are a testament to Tissot's status as an innovator and leader in the industry. The T-Touch range consists of high-tech touchscreen smartwatches, while the Tissot Powermatic is known for being driven by the brand's highly advanced Powermatic 80 movement.
You can get a Tissot piece as cheaply as around $225 USD. More expensive models, however, can come with a price tag of around $2,000 USD.
13. TAG Heuer (1860) 

Many of you might be surprised to find out that TAG Heuer was actually founded back in 1860. Indeed, for those who are not familiar with watchmaking, you might expect TAG Heuer to be a more recent brand, especially since it is well known for its modern and innovative pieces. Nevertheless, TAG Heuer is actually one of the oldest watch brands in operation today, with over 160 years of experience.
TAG Heuer is perhaps best known for its close ties to the racing world. In tribute to that connection, the brand has produced many striking racing watches and chronographs. The TAG Heuer Carrera and Formula 1 are probably the brand's most well-known collections, with their models showcasing dynamic and robust motorsports-inspired looks. However, TAG Heuer's most memorable watch line is easily the Monaco, with its distinctive square-shaped case and stylish dashboard-inspired dial design.
Price-wise, the watches in TAG Heuer's catalogue can range from around $1,500 USD to over $10,000 USD.
14. Zenith (1865)

The brand Zenith was founded in 1865. Just like many of the watch brands on this list, Zenith has a long and impressive list of milestones and breakthroughs to back up its highly-regarded reputation. Some of these include being a key player in the advancement of chronometric components, winning over 2000 awards, and its creation of the iconic El Primero chronograph movement, a reliable calibre that remains widely used by many other brands today. The El Primero movement was such a gamechanger that it was even used in the Rolex Daytona, prior to Rolex's move towards in-house movement manufacturing.
Currently, Zenith has four active watch collections in its catalogue. While they all offer different styles and designs, each and every piece is equipped with the impressive mechanisms and movements that Zenith is known for. The Zenith Defy and Pilot watch lines are fan-favourites, with the former consisting of elegant and sophisticated dress watches and the latter providing sturdy pilot timepieces. Zenith continues to be one of the only watchmakers that produce its pieces entirely in-house, ensuring that all of its watches meet an impeccable standard of quality.
If you are interested, make sure you have at least $8,000 USD to spare. This is the average cost for an entry-level Zenith watch.
15. IWC Schaffhausen (1868)

15th on our list of the oldest watch brands, we have IWC Schaffhausen, which was founded back in 1868. This brand has a long and storied history with the armed forces, which explains its beautiful selection of aviation and military-inspired timepieces. Thanks to its rich heritage and unparalleled craftsmanship, IWC continues to maintain a stellar reputation amongst watch enthusiasts and collectors. 
IWC has six great collections in its arsenal, but its Pilot's Watches, Portofino, and Portugieser are easily the most famous. The Pilot's Watches and Portugieser lines consist of aviation and dive watches meant to match the precision of aeroplane instruments and marine chronometers respectively. Meanwhile, the Portofino range shows off stylish dress watches that are gorgeous in their simplicity. Despite the straightforward aesthetics that come with most IWC timepieces, the brand certainly did not hold back when it comes to performance, as each piece boasts the utmost durability and functionality.
IWC price tags range from around $6,000 USD to over $15,000 USD.
16. Audemars Piguet (1875)

Another legendary name in watchmaking is Audemars Piguet. This brand is the last member of the aforementioned Holy Trinity of Luxury Watches, alongside Vacheron Constantin and Patek Philippe. It was founded back in 1875 and has since become a highly-respected pioneer in horology.
Audemars Piguet has a total of five collections. Its most famous watch, however, is easily the Royal Oak. Created by Gerald Genta in the 1970s, it is the pioneer of all-stainless steel sports watches and showcases one of the most distinctive designs ever made. The Royal Oak was such a trendsetter that Audemars Piguet has centred three whole watch lines around its design: the original Royal Oak series, the Royal Oak Offshore, and the Royal Oak Concept. Other brands have also attempted to mimic the success of the Royal Oak, with similar models like the Bulova Royal Oak and the CasiOak.
Price-wise, Audemars Piguet watches can range from around $17,000 USD to over $700,000 USD.
17. Seiko (1881)

Taking a break from Swiss watch brands, we have Seiko, the oldest and only Japanese watch brand on this list. Seiko's story began with a man named Kintaro Hattori, who established a small watch shop back in 1881. Despite its humble beginnings, this small business would eventually become one of the most popular mass-market brands. Seiko's success was, in no small part, thanks to its constant innovation and advancements in technology. Its creation of the first-ever quartz movement, for instance, was a radical move that changed the watchmaking scene forever.
Today, Seiko has a total of four collections. While the Prospex and Presage ranges offer highly sought-after dress watches, the Seiko 5 Sports line caters to those who prefer more active lifestyles. The Astron collection, on the other hand, is a tribute to the past. It is inspired by the original Seiko Astron released in 1969, as the world's first quartz watch. Under Seiko's belt, we also have Grand Seiko and Credor, two famous subsidiary companies that offer more upscale luxury watches.
Seiko watches are generally known to be on the more affordable side. In fact, you can get one for as low as $500 USD.
18. Breitling (1884)

Going back to the oldest watch brands founded in Switzerland, we have Breitling, which was established back in 1884. As expected of one of the oldest watch brands, Breitling has a colourful heritage that is an integral part of who it is today. Thanks to its past involvement with the military and aviation industries, Breitling is now known as a great source of impressive professional watches.
Of the eight collections that make up Breitling's roster, the vast majority of them are tool watches specifically designed to cater to certain audiences. For instance, the Superocean Heritage range is a top pick for many divers, while the Chronomat and Navitimer ranges boast excellent aviation watches adored by many pilots. One interesting thing about Breitling watches is that many of them show off vintage-inspired aesthetics, as a modern-day reflection of the brand's storied history. Breitling also made sure to equip its watches with powerful and highly accurate calibres that are nothing short of reliable.
If you have around $3,000 USD or more to spare, you should definitely consider getting a watch from Breitling.
19. Certina (1888)

The watch manufacturer Certina was established back in 1888. Aside from being one of the oldest watch brands, Certina is also known for its invention of the Double Security feature, which can be found in most of their watches. It ensures that Certina watches are robust and sturdy enough to withstand just about any challenge.
Certina has four collections in its arsenal: Aqua, Heritage, Sport, and Urban. Each of these revolves around a different style and purpose. One of the brand's most popular timepieces is the Certina DS Action Diver, an excellently-made dive watch from the aptly named Aqua series.
The best part about Certina watches is that you do not need to break the bank to get one. A budget of around $1,000 USD to $5,000 USD will easily get you a watch from this brand.
20. Cartier (1904)

Lastly, we have Cartier. One interesting anecdote about Cartier is that it was actually founded back in 1847. However, back then, Cartier specialised in making jewellery only. It was not until 1904 that Cartier started making timepieces, venturing into the world of horology with the classy Cartier Santos-Dumont.
Now, on top of selling beautiful accessories, Cartier also offers a wide variety of excellent timepieces. Despite being divided into a total of ten different watch lines, all Cartier watches boast classic and elegant aesthetics that will make anyone fall in love. If you are interested in what Cartier has to offer, you should definitely check out its flagship ranges, the Cartier Tank and the Santos de Cartier.
For those who dream of owning a Cartier timepiece, its watches range from around $2,500 USD to $170,000 USD.
Final Thoughts
After going through all these manufacturers, there really is no denying that the watchmaking industry has many key figures that have been around for a while now. It is thanks to these oldest watch bands that the world of horology has evolved to the way it is now. Between world wars and economic crises, if you consider how much they have survived in the past few centuries, these oldest watch brands in existence are truly admirable. 
Photo Credits: The Watch Company Site 
Want to read more listicles? Check out our piece on the 15 Celebrity Watches Loved By Hollywood!