New & Feature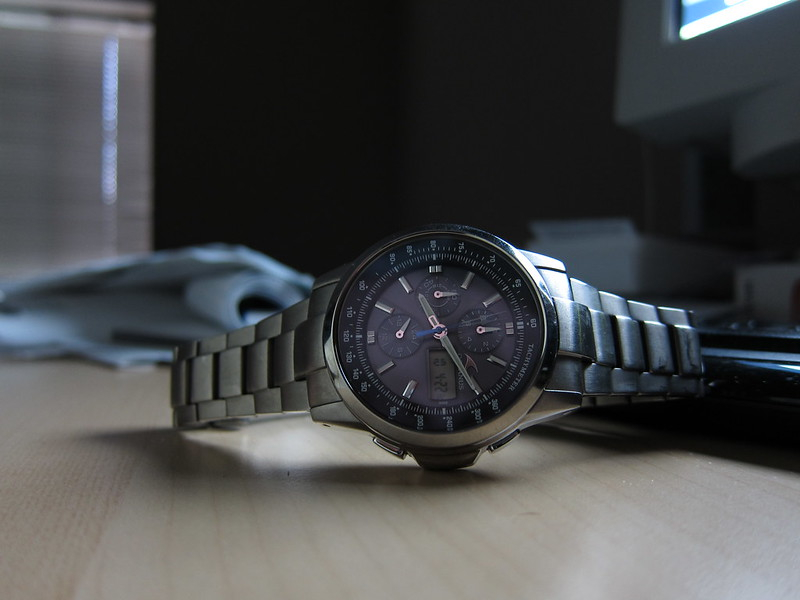 In all manufacturing industries, competition is the key aspect which usually drives the production of high-quality products that serves consumers desires efficiently and optimally. Similarly, despite the recognition of Switzerland as the home and origin of watchmaking. The region's iconic Swiss watch models have faced fierce competition from the Japanese watches, which tend to be more focused on technological innovation for optimal functionality. Rather not luxurious aesthetics or lavish design.
Historically, the start of the modern-day horological industry in Japan begun during the 16th century after the arrival of the Christian missionaries. Who began teaching the Japanese making of the modern clocks and movements, alongside astronomical instruments. Amid the Third Industrial Revolution (Digital Revolution) which took place in the late 1950s. The Quartz Crisis which was facilitated by the Seiko Quartz Astron 35SQ, facilitated a very significant drop in the Swiss watchmaking industry, ideally by 62.5%, following their conservativeness on traditional mechanical watches. 
Today, Grand Seiko- a sub-brand of the renowned Seiko, is one of the most successful Japanese watch brands, due to its unique design which has been created with incredible innovativeness. That allows a model like the SBGD201 Grand Seiko Spring Drive reserve power for up to 192 hours using its manual winding caliber 9R01.
Top Best Japanese Watches Brands
SEIKO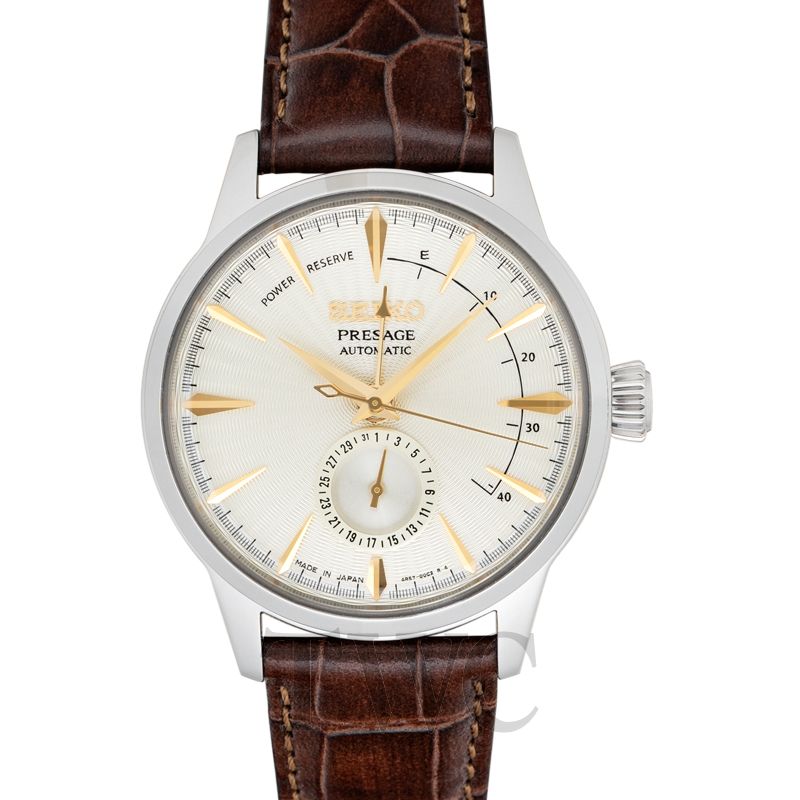 Founded in 1881 in Tokyo, Seiko is a key Japanese watch brand which has competitively battled with the various top Swiss watches brands. Starting with the time it launched the first quartz watch – Seiko Astron in 1966, making Swiss watch Industry to lose around 1000 Swiss watchmakers between years 1970-1983. 
In the film industry, the exquisite Japanese movement watch has been featured in several of Roger Moore's 007 films. Including the 1983- Octopussy when the global actor gleamed in a Seiko TV Watch. And the 1985- A View To a Kill which he was screened wearing the SPR007 Seiko Chronograph, SPD094 Seiko Quartz, and the H558-5000 Duo-Display Seiko Divers Watch. 
Best Japanese Watch Brands
In 1960, Seiko was able to launch the ultra-luxurious Grand Seiko watch collection, which presented its fans with lavish elegance, alongside topnotch precision using its manually-wound caliber 3180. Through their outstanding commitment and adoption of the ever-changing technology. The iconic Japanese watch brand has launched a new 2019 SBGK004 Slim Urushi Dial Grand Seiko, featuring a manual winding caliber 9S63 and 18K rose gold case.
CITIZEN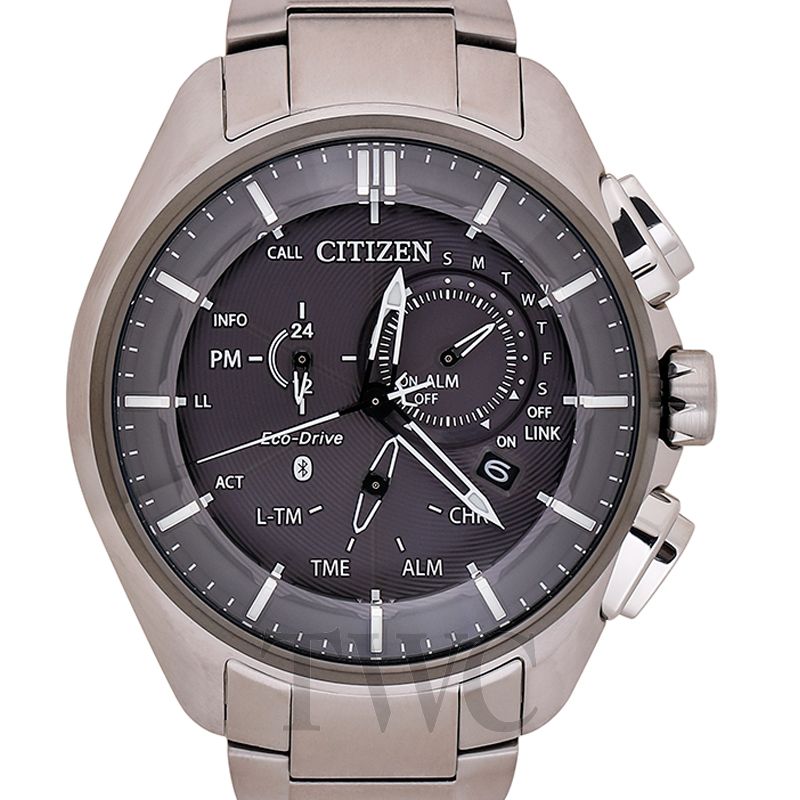 Recognized as one of the most hi-tech Japanese watch brands, Citizen Watch Company has been able to incorporate extensive futuristic technology in its watches. As with the Citizen Eco-drive Collection which features simple-but-revolutionary watches that needs neither a battery nor winding to function. 
Additionally, the Tokyo-based Japanese watches maker has been able to blend the Eco-Drive technology that powers a wristwatch using natural/ artificial light, with the GPS satellites technology. Leading to the creation of the Citizen Satellite Wave collection, which enables the watch wearer to sync with the foreign time in less than 5 seconds, using its provided 40-zones World Time function.
For a distinctive 2019 precise elegance, Citizen Watch Company has introduced several new Japanese watches, all running using an Eco-Drive movement. BZ4004-06E Citizen Eco-Drive Bluetooth W410, one of the featured models and also worn by Naomi Osaka, the US Open winner, during the 2019 Australian Open. These Japanese watches have been designed exquisitely with various especial functions, including three alarm settings, date & time synchronization, and notifications of incoming calls and texts via sound and hand movement.
CASIO
During its early days of initiation, the renowned Japanese watches brand Casio essentially manufactured office electronic devices; primarily calculators. After the occurrence of the Digital Revolution, it joined in watchmaking as well and created its first wristwatch, 63064 Casiotron- an electronic Japan movement watch featuring a digital chronometer function as well as time, on its LCD display.
In its production factories, Casio deeply instills the importance of monozukuri (craftsmanship) to its artisans. Of whom have been able to broaden their ingenuity and diligence, enabling them to come up with some of the leading Japanese watches, such as Casio G-Shock, Casio Pro Trek, and Casio Edifice. 
As the second month of 2019 was closing to an end, the prominent Japanese watch brand announced the launch of a new edition in the Casio G-Shock Gravitymaster Collection. Featuring the Casio GWR-B1000 watch that will have a powerful solar-charging system and a Triple G carbon Core Guard structure to carb shock, centrifugal force, and vibration. Whilst remaining rustproof. 
ORIENT
Initially, Orient was created as an independent watchmaking firm, Tama Keiki Company, in 1950. After one year, in 1951, the Japanese watches brand's name was changed to the Orient Watch Company. Which turned to be a victorious turn-over after its first Orient Star went on sale and opened an amazing starting point for the Japanese watch brand. 
Currently running as a subsidiary of the Seiko Epson Corporation, since 2009. Orient Watch Company has managed to stand out from the rest of Japanese movement watch brands by focusing extensively on mechanical watches, both the self-wind and manual-winding. Although it also produces quartz, radio-controlled, and light/ solar watch models. 
After combining its superlative Japanese craftsmanship with modern technology, Orient Company has managed to create various luxury Japanese watch collections, including the Orient Classic, Orient Contemporary, and Orient Sports. Which all contain a worldly unique design. As with the EU07007F Orient Mechanical Sports 44 Watch, which features a multi-year perpetual calendar and luminous hands on its green dial. As a Japan movement watch, the EU07007F Orient has been installed with a self-winding caliber 46D40 which ensure its wearer has a perfect precision while even at an underwater depth of 100 meters. 
Others:
Of all the Japanese watch brands, Seiko is highlighted as the true leader, following its extraordinary and remarkable efforts in the watchmaking. Apart from its Grand Seiko, the iconic Japanese watch brand has been able to create several other sub-brands, namely GALANTE and CREDOR. All which have been artfully designed with cutting-edge technology to ensure the wearer is maximally satisfied. For example, as with the GBLT998 Rose Gold Credor Spring Drive Eichi II which was introduced during the Baselworld 2018 to mark the 10th anniversary of the Eichi collection. 
Other Japan movement watches which have been an eye and talk of many include:
AT4010-50E Citizen Eco-Drive Titanium 42mm Watch – equipped with an Eco-Drive E650 Atomic Radio controlled Japan movement, this Japanese watch features various functions, including a Perpetual Calendar, Chronograph, Tachymeter, Alarm, Second Time Zone, etc.
Seiko SKX173 Automatic Men Divers Watch – with a self-winding caliber 7S26, this Seiko dive watch provides hours, minutes, and Day-Date functions. Whilst keeping out water at a depth of up to 200 meters.
GN1000B-1A G-Shock Casio Watch – available in various colors, this Japan movement watch features a digital compass, World Time 29 time zones, and even a thermometer!
ER2A001B Orient Flight Stainless Steel Watch – equipped with a self-winding caliber 48 743, this Japanese watch has time and date function. As well as a classic elegance boosted by the 42mm ebony dial. 
MTP4500D-1AV Casio Aviator Men's Watch – This Japanese watch is equipped with a rotating inner bezel and a sophisticated design that has been enhanced by the stylish multi-dial.
Casio Edifice Chronograph Watch – This Japanese watch features 100m water resistance and an ebony dial which has red and white numerals.